Video Of Woman Tearing Down Gareth Southgate Tube Sign Sparks Fury
19 July 2018, 13:27 | Updated: 19 July 2018, 13:54
A woman has sparked outrage among football fans after she was filmed tearing off Gareth Southgate's name from a Tube sign.
The north London station had been renamed to honour the England manager for leading the team into a World Cup semi-final for the first time since 1990.
The temporary rebrand was originally planned to last 48 hours and was to be taken down on Tuesday night.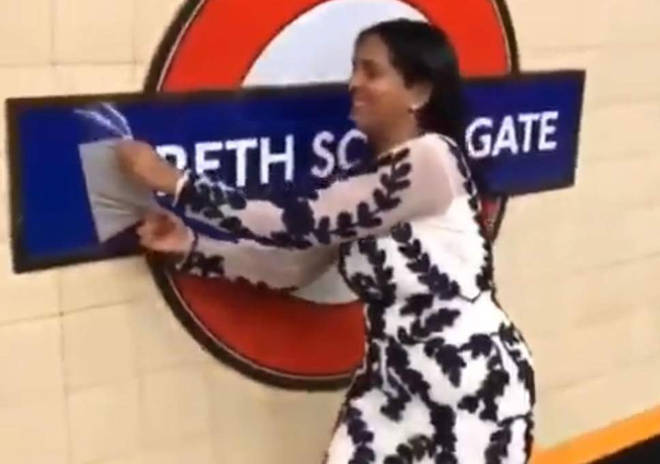 But, the woman appeared to take matters into her own hands, with TfL bosses insisting she was not a member of staff.
"This was not a TfL member of staff and TfL did not grant permission for this to happen" a TfL spokesman told The Sun.
The video sparked anger among football fans after it surfaced online earlier this week.
One viewer wrote "totally bang out of order", with another adding: "Poor form all round."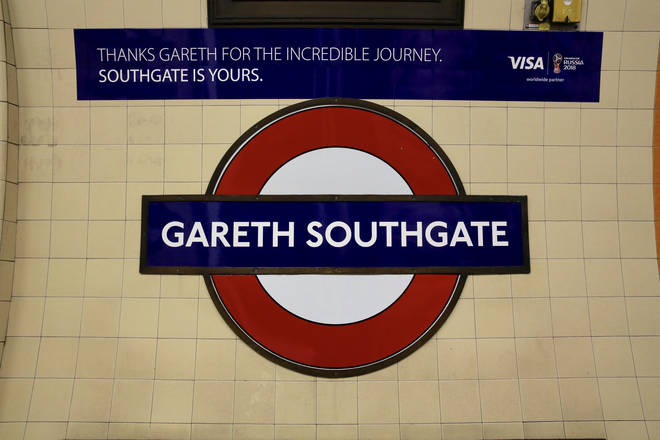 Mark Wild, TfL's London Underground managing director, said of the renaming: "The great performance of the England team this summer brought people of all ages together in celebration.
"We're delighted to be able to show our appreciation to Gareth and the team by renaming the station in his honour."