Police Ram Moped Muggers Off Their Bikes In New Crime Crackdown
23 November 2018, 13:57 | Updated: 23 November 2018, 17:01
Dramatic dash-cam footage released today shows police ramming moped muggers off their bikes, leaving them sprawling across the bonnet.
It's part of Scotland Yard's new "tactical contact" strategy where specially trained drivers deliberately crash into a moped, even if the rider isn't wearing a helmet.
As a result of this and other tactics being deployed, there has now been a 36 per cent drop in moped crime in the last year.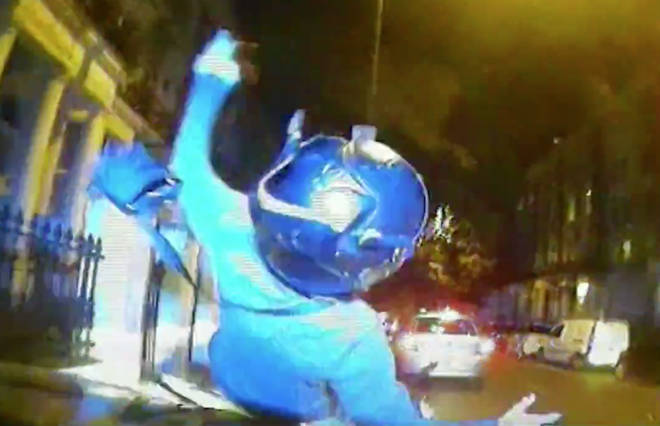 During its peak, some criminals stole up to 30 phones in an hour with victims often targeted outside Tube stations.
Handbags, watches and other items were also often snatched.
Commander Amanda Pearson of Frontline Policing, said: "There is a perception that if you remove your helmet or fail to stop for police when requested to do so we will not take any further course of action. This is untrue.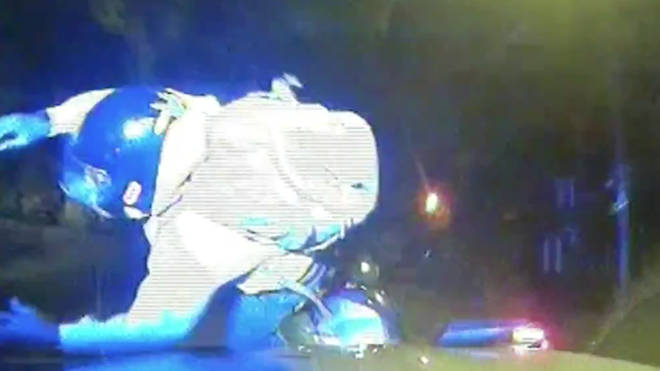 "The public quite rightly expects us to intervene to keep London safe. Our highly trained police drivers weigh up the risks and decide upon the most appropriate tactics in those circumstances.
"Offenders on mopeds and motorcycles who attempt to evade the police are making a choice that puts themselves and others at risk.
"So our message is clear: we can, we will and we do target those involved in moped and motorcycle crime at every opportunity."
Between January and October 2017 there were 19,455 moped crime offences recorded across London, according to official figures.
In the same period this year there have been 12,419 offences - a reduction of 36 per cent.