Premier League Clubs Called To Pay More To Police Their Games
29 June 2017, 07:52 | Updated: 29 June 2017, 08:07
They are willing to pay their stars hundreds of thousands of pounds a week, but London's top football clubs are leaving a big hole in the Met Police budget, LBC can reveal.
Clubs like Arsenal, Tottenham and Chelsea need to pay more to cover the cost of policing their matches, London's Deputy Mayor for Policing and Crime has told LBC.
Sophie Linden says she's urging the Home Office to change the rules around how much the police can charge clubs.
Budget constraints, the threat of terror, Grenfell Tower, and a surge in knife crime have put huge strain on police resources.
But football clubs in London only contributed £1.3million to the £7million it cost The Met to police games last season.
For the 2015/16, Arsenal, one of the richest clubs in the world, paid £32,000, while North London rivals Tottenham gave £38,000.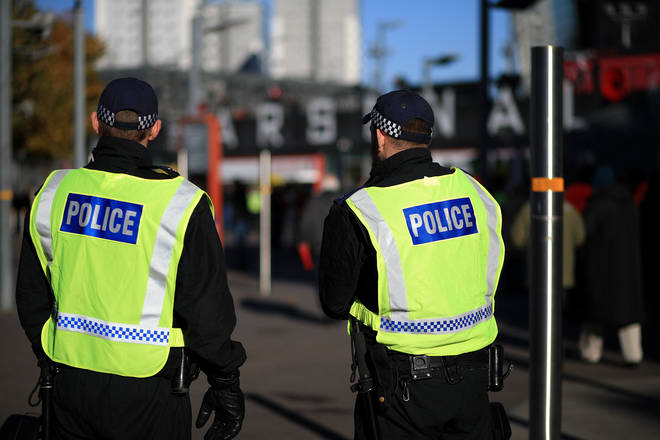 LBC reporter Richard Suchet explains: "The Met Police is under huge pressure this year, with tightening budgets, a surge in knife crime, Grenfell Tower and resources being channelled into counter-terrorism.
"The reason the amount is so low is that football clubs are only required to pay for policing inside their stadiums and the immediate vicinity.. The provision of what they call "consequential policing" at train stations, pubs and town centres is the responsibility of the police.
"There is no question that clubs are meeting their legal obligation.
"But the question is, could they do more?"
The Premier League says it creates £2.4billion for the economy in taxes - far greater than the costs of policing football matches.
They told LBC: "We fully understand the need in these difficult times to support the police, but we do not believe the Premier League should be singled out for an extra tax that would not apply to any other activity that required policing."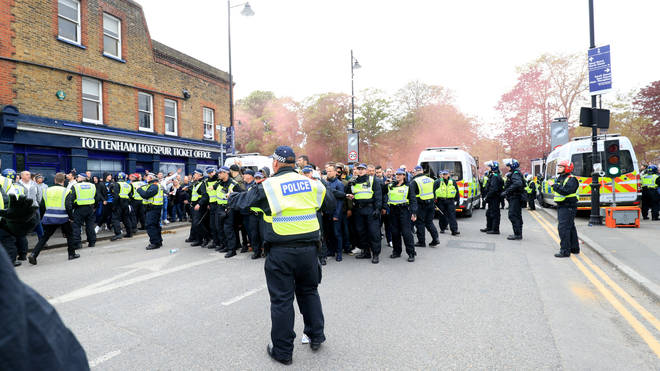 Assistant Chief Constable Mark Roberts from the National Police Chiefs' Council responded to this, saying: "Football plays by the rules. There's no qualms about how they discharge that responsibility.
"But we would expect businesses to be run in such a way that they don't place an additional burden on the police service.
"Bars and nightclubs pay their taxes as well, but if they are run in a way that means they are a constant drain on police resources, we have legislation that means we can shut them.
"Yes, football clubs pay their taxes, but that doesn't mean we should give them a blank cheque to go about their lawful business."