Sexual Offences On Trains And Tube Have Doubled In Five Years
12 March 2018, 07:48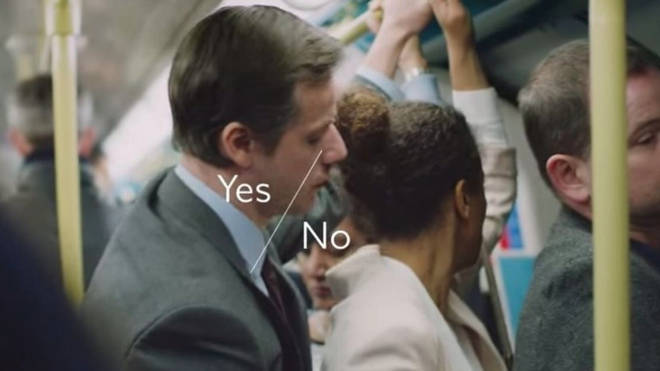 LBC EXCLUSIVE: Victims as young as six have been sexually assaulted on the trains and tube in the last five years.
Figures exclusively seen by LBC show the number of reported offences has more than doubled in the last five years, according to statistics from the British Transport Police.
Five years ago, there were just over 1,000 sexual offences reported to the British Transport Police. In 2017, there was 2,382.
One in eight of the victims is under 18, with some victims being as young as six.
Jenny was just 17 when she was sexually abused on a train. She told LBC. "I was travelling back from college, sat as I normally was with my textbooks out trying to start my homework.
"I was very aware that a man had come and sat opposite me quite close. After a few moments I looked up and he'd exposed himself and was touching himself.
"My first reaction was to call him out and ask what do you think you're doing, and he just raised his fingers to his lips to silence me.
"It had a significant effect on me. I started to drop grades at college because I wasn't keen on doing the commute, especially in the winter months."
The British Transport Police told LBC: "Tackling all forms of unwanted sexual behaviour on public transport is a priority for British Transport Police and we have worked hard in recent years to send a clear message to victims that they will be taken seriously and we will thoroughly investigate offences.
"We believe that sexual offences is something that largely goes unreported and we have worked with Transport for London, City of London Police and Metropolitan Police to launch a campaign called Report It To Stop It. This is a campaign encouraging anyone who experiences unwanted sexual behaviour on public transport to report it.
"This includes any form of behaviour that makes them feel uncomfortable - that could be rubbing, leering, sexual comments, indecent acts or more serious sexual assault.
"With the campaign in place since April 2015, we fully expected to record a rise in sexual offences and, though it is clearly a concern that so many people are affected by this type of crime, it is pleasing that previously reluctant victims of sexual offences now have the confidence to report this to us."