Mercedes Car Ploughs Into Haystack Trailer
19 August 2015, 14:59 | Updated: 11 August 2016, 12:03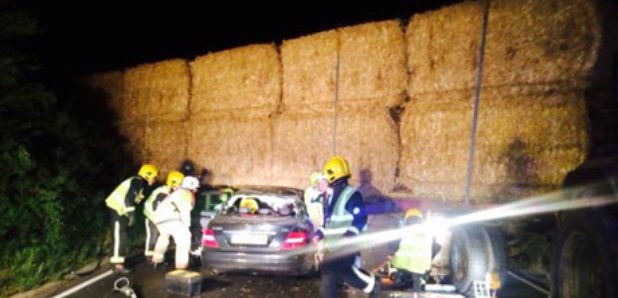 A dramatic picture from Kingston Police shows what happened when a Mercedes slammed into a haystack trailer, leaving the driver trapped inside.
The Mercedes C200 collided with the hay trailer as it turned out of a field in Kingston, leaving the driver trapped under the other vehicle. A tractor had been pulling the hay out of the field.
Emergency services rushed to the scene on Tuesday night and were able to get the driver out.
He was taken to hospital suffering from minor injuries.