WATCH: Policeman In Dance Off With Pig Mascot
17 September 2016, 11:18 | Updated: 19 September 2016, 09:31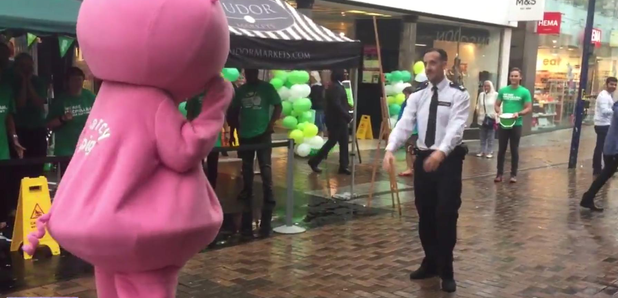 This is the hilarious moment a police officer engaged a pig mascot in a dance battle on the streets of Kingston.
Couple of pigs having a dance off pic.twitter.com/8I7sGfwPPx

— Kingston Police (@MPSKingston) September 16, 2016
This video was shared by MPS Kingston and shows the mascot and police officer squaring off on the street in Kingston.
But the mascot did not count on the policeman's dancing technique, as he broke out some serious breakdancing moves.
Watch the hilarious clip that has set the internet on fire.