Cunning Crooks Raid Dog Walker's Shop
18 November 2016, 09:33 | Updated: 18 November 2016, 09:49
Two cunning crooks went to devious lengths to raid a dog walker's shop in Balham, captured in this dramatic CCTV footage.
CCTV footage outside the shop from the 12 July, shows a man take out a small hammer from his coat pocket and smash the shop window of the Fantastic Doggy Centre, Balham High Road, repeatedly at just before 5am.
He then used a promotional card being displayed in the shop window to cover the hole and walked off.
Then nearly an hour and a half later (6:25am) a second suspect then entered the shop through the broken window and walked straight to the till.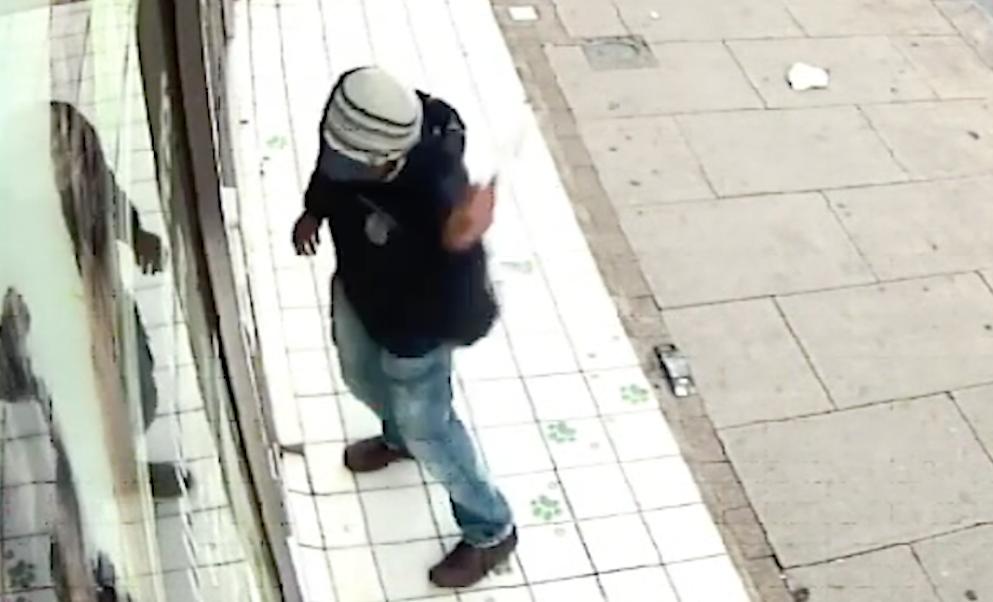 One suspect is described as a black man with a black beard and moustache wearing a dark blue England football jacket with white lining, blue jeans and a grey striped beanie cap.
Another is described as a white man in his 40s with a beard wearing a hooded black jacket.
PC Sharon Rainbow, from Wandsworth Borough, said: "We are keen to identify the two men in the CCTV footage so we can speak to them about the incident. We would also urge anyone who witnessed the incident to contact us."
Anyone with information or any witnesses are asked to call police on 101 or Crimestoppers anonymously on 0800 555 111.
No arrests have been made and enquiries continue.