"Senseless" Thugs Burn Down Playground In South London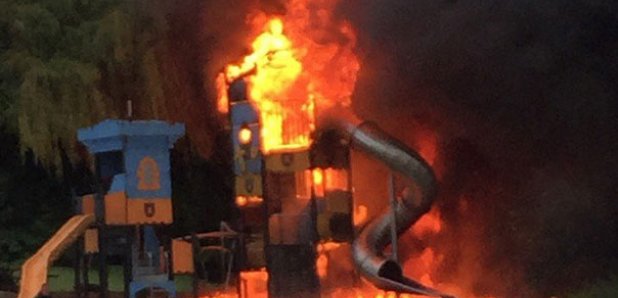 Police are hunting for the "senseless" thugs who burned down a children's playground in Thamesmead.
The Fire Brigade were called to the Abbey Park play area in South London at 19.30 last night.
Police are looking for five boys and four girls, aged between 14 and 16, who were seen in the park at the time.
PC Molnar "This is a senseless and selfish act that will affect the local community. Do not protect those involved in this. Tell us."
Anyone with information urged to contact PC Molnar on 02087212049, email Thamesmead.snt@met.police.uk or call CrimeStoppers anonymously on 0800555111.