"I Thought I Would Die": Croydon Tram Survivor's Powerful Story
16 November 2016, 08:58 | Updated: 16 November 2016, 13:44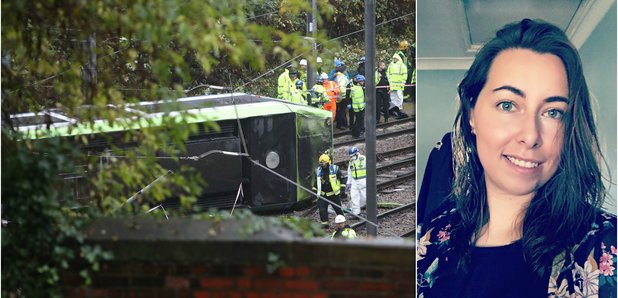 Clair Ware was on the tram in Croydon when it derailed, killing seven people. She tells LBC her powerful story.
Clair was in the second carriage on the tram when it went through the tunnel towards Sandilands and tipped over as it went around the corner.
Speaking to LBC's Rachael Venables, she said: "I remember thinking 'Oh we must've hit a car' because we jilted and jostled a little bit initially and then just an almighty force threw us over to the right hand side.
"The lights were still at that point and I could see that we were going over to the right and just immediately, I knew something bad was happening.
"I knew that we were crashing and I just had a thought of I'd better close my eyes because I'm thinking I'm going to die.
"We carried on going in a motion. The only way I can describe it is if we was in a washing machine because I felt everything around me going round and round.
"I was adamant I wasn't opening my eyes at this point, I still can't see what's going on around me, but I felt the motion of going over and over. And then all of a sudden, it was as if gravity just clicked into place.
"We just stopped. It's like one of those fairground rides - you know the ones that take you really high and then just drop you down to the ground. There was that almighty feeling of just stopping.
"And I was lying face down. I felt really hot, dizzy, I felt quite sick."
Clair has set up a GoFundMe page to support the families of the victims. Donate here.