Croydon Tram Widow: TfL Funeral Offer Just A Marketing Stunt
18 November 2016, 08:14 | Updated: 18 November 2016, 10:24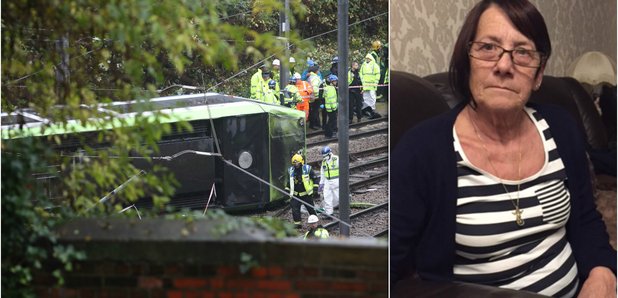 The wife of a man who died in the Croydon tram crash has told LBC that Transport for London's offer to pay for the funeral is a marketing stunt.
Marilyn Logan's husband Philip was among those killed when the tram came off the tracks last Wednesday.
This week, an investigation found it had been travelling at three and a half times the speed limit.
TfL announced they would pay for the funerals of the victims, but Ms Logan told LBC that she had received no personal correspondence from them.
Speaking to LBC's Charlotte Wright, she said: "I do feel that with TfL paying for their funerals is a marketing stunt.
"They could give me a million pounds, but it wouldn't be enough.
"A little letter addressed to me, or a telephone call for me, that would have gone a million miles. But nothing. Nothing at all."
Ms Logan revealed this one standard letter is the only letter she's had from TfL.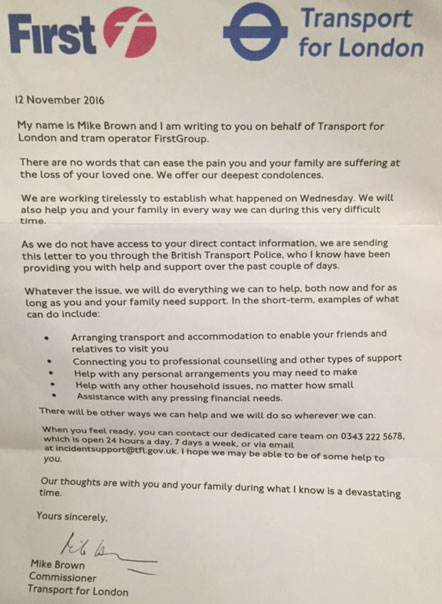 Marilyn was one of the last people to find out that her husband had died - three days after the crash. And she discovered it on TV, before being told by the police.
Transport for London have apologised for the distress caused to Ms Logan.
A TfL spokesperson told LBC: "We are very sorry. We or the police have since been able to speak to the families and we are ready to offer any support they might need."