TfL Announces Job Cuts To Save £800m A Year
8 December 2016, 08:28 | Updated: 8 December 2016, 08:31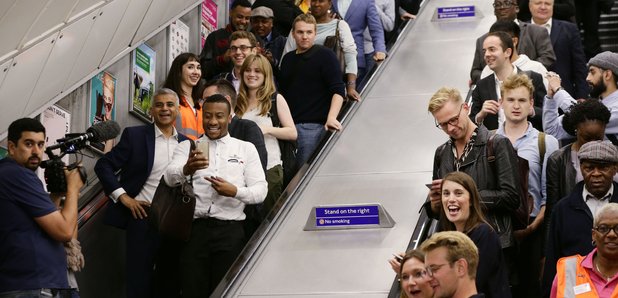 Sadiq Khan has announced plans to start cutting and merging jobs in an effort to save £800million a year by 2020.
The Mayor of London has reguarly claimed that Transport for London is "flabby" and has revealed how he will raise money for his much-heralded fares freeze and to bring forward the Bakerloo line extension by two years.
The TfL five-year business plan includes schemes to use TFL land to build homes and generate more money from advertising.
London Mayor Sadiq Khan has told LBC how it'll be achieved, saying: "We've got to make sure that TfL is fit for purpose. That means increasing revenue streams, so we've got the world's biggest advertising contract.
"But also increasing revenue streams by selling our products overseas, such as the Oyster technology.
"We're merging engineering departments, making savings there. We're getting rid of part-time consultants and temporary staff. Getting rid of some people on very big salaries."
The plan also means the extension of the Bakerloo line will be brought forward by two years.
The longer line to Lewisham, via Old Kent Road and New Cross Gate, will now open in 2028/9 and will support up to 25,000 new homes and 5,000 new jobs.