Huge TfL Pay-Offs A 'Castastrophic Waste Of Public Money'
18 October 2016, 07:30 | Updated: 18 October 2016, 07:56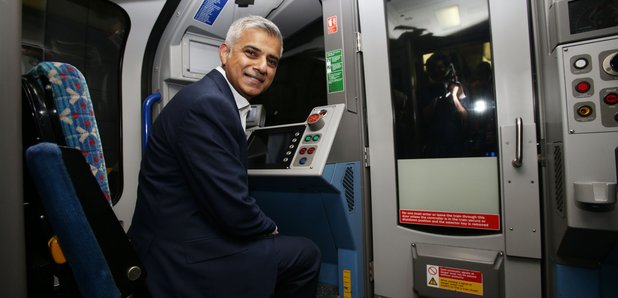 LBC can reveal Transport for London executives are being given six-figure redundancy pay-offs as Sadiq Khan tries to cut excess spending.
The Mayor is trying to slim down the "flabby" transport organisation to pay for the fares freeze he promised when he took office.
LBC's Theo Usherwood reports: "I can reveal that Transport for London executives are being handed £100,000 pay-offs. This at a time when congestion in London is at an all-time high.
"A report at the weekend found it was quicker to travel around London by horse and cart than it is by bus.
"But 49 executives and senior managers at TfL are sharing a compensation pot of £5million. That's an average of £102,000 each."
The cost of Mr Khan's fares freeze is £350million and to do that, he promised to cut the number of executives at TfL.
The total saving he has made so far is £170million and TfL is using 600 fewer contractors, saving £1million per week.
Conservative MP Chris Philp told LBC the pay-offs are "a catastrophic waste of public money".
The MP for Croydon South said: "I think it's outrageous. The fact that people are being paid over £100,000 simply to leave the organisation is ludicrous at a time when traffic in London is in gridlock and ordinary Londoners are trying to make ends meet.
"This is profligate, it's bad management and Sadiq Khan should not have allowed these enormous public service pay-offs.
"In government, we've legislated to stop this happening in organisations like the NHS, where historically it has been rife. And yet here is Sadiq Khan signing off £5million of these payments - over £100,000 per pay-off.
"It's a catastrophic waste of public money."