This Is Why Moped Crime Is Soaring... And Police Can't Do Anything About It
2 August 2017, 14:41 | Updated: 4 August 2017, 10:41
Moped crime in London has gone up by 1,600% in just five years. LBC's investigation shows why police simply can't get a handle on it.
It's the combination of moped-enabled crime and acid attacks that has made these incidents front page news with their seemingly random selection of victims.
This is how it works: a couple of youths steal a moped and ride away on it.
They then use this moped to ram another bike off the road. Using either a hammer or acid, a pillion rider attacks the victim and steals phones, watches, jewellery and money.
The mopeds are then dumped or set on fire.
Police are struggling to get a handle on the situation and Colin, a serving police officer, told LBC the simple reason why - the criminals know police aren't allowed to chase them if they don't wear helmets.
He said: "Moped crime has gone up for one simple reason - we can't pursue them. They know that as well, we're not allowed to touch them if they don't wear a helmet.
"Even if they wear a helmet, it's still difficult. If you're pursuing someone through a city at high speed, you need back-up from a helicopter or another qualified driver."
Gerry Campbell, a former Scotland Yard Detective Chief Superintendent, said the law needs to change to allow police to tackle this properly.
He told LBC: "These brazen, barbaric and cowardly attacks cannot and must not be tolerated.
"But this is not a job for law enforcement. The Crown Prosecution Service, Ministry for Justice, Home Office all have to get involved."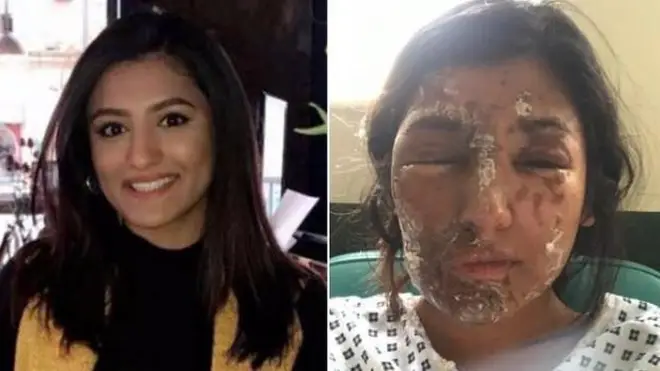 The rise of the use of acid has been a major concern for police. Resham Khan and her cousin received life-changing injuries when acid was sprayed into their car on her 21st birthday in east London.
And one night last month in Hackney and Islington, there were five acid attacks in just over an hour. Drivers from delivery firms such as Deliveroo were the main targets.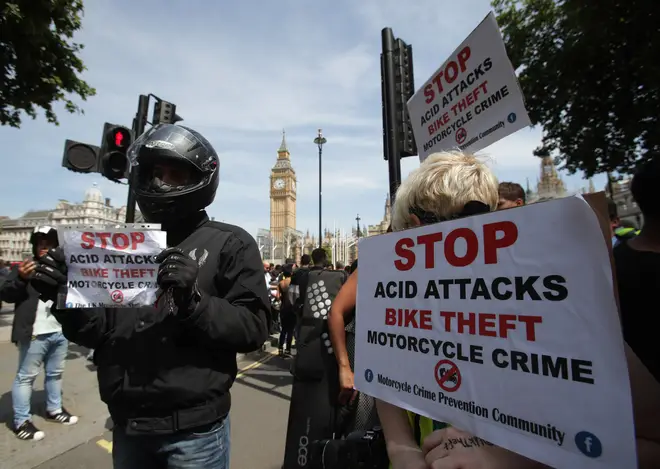 Met Police chief Cressida Dick has already spoken to the Home Office about restricting sales of corrosive liquids.
But licensing the sale of sulphuric acid is one thing, but many criminals are using noxious substances such as household bleach, which will be far trickier to stop.
Mr Campbell believes retailers need to take responsibility. He said: "Retailers need to think about who they are selling corrosive, noxious materials to. We need to see age-restricted access for sales.
"We need to stop cash sales for certain products, so that police have got an investigative avenue through credit cards and other financial checks."
When these youngsters were carrying hammers or knives, it was easy for police to prove they were carrying them with intent to cause harm. But they are now carrying drinks bottles filled with acid and it's much harder for police to detect.
Officers in east London now carry acid testing kits. But even if they find the acid, proving intent is more difficult.
Mr Campbell added: "Household products are being used because of ease of access, ease of carriage on the street.
"If they are stopped and searched and found in possession of that material, then the police service have a job on their hands to prove that the individual is carrying that liquid with the intent of causing injury to another."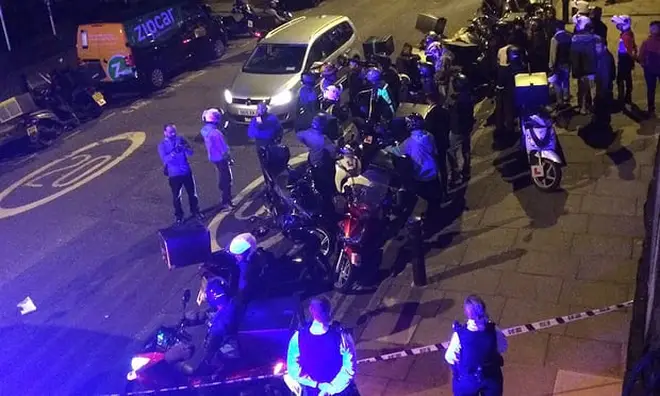 Simon Harding, a Senior Lecturer in Criminology at Middlesex University, has interviewed perpetrators of acid attacks and he said it has become the number one weapon for gangs.
"It's very difficult for the police to get on top of this," he told LBC.
"I say to the gang members 'Do you understand the horror and terror of what you are doing?'. And they say 'Yes we do know. And we don't care'.
"It creates power and status for them."
These crimes have caused concern among the public. Stabbings usually happen in quieter areas where many people wouldn't go. But acid attacks occurred in busy areas such as Shoreditch High Street and Upper Street in Islington.
However, Mr Harding insists there's no need to panic: "I wouldn't want the public to be overly alarmed. These thefts are quite targeted.
"They may sound and even appear random, but in many ways, they are targeted to people wearing expensive watches or jewellery or to delivery people."