Pregnant Woman And Man Hit By Torrent Of Abuse On London Train
29 March 2017, 16:06 | Updated: 29 March 2017, 16:08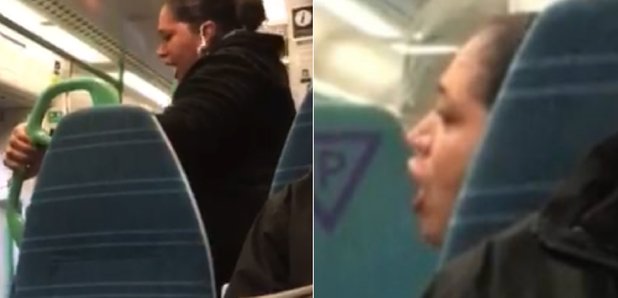 A pregnant woman was being abused on a rush hour London train when a man tried to intervene - he was on the receiving end of some shocking abuse too.
It happened on the 7.48am Southern train between London Bridge and Victoria this Monday, 27th March.
The female suspect was being aggressive towards a pregnant passenger, who was shouted at even as she tried to move away from the abusive woman.
A 42-year-old man tried to step in and asked her to stop swearing at the pregnant woman. Instead the suspect "towered over the man" and shouted violent and aggressive comments at him for a few minutes.
Another passenger who was on the service then used their phone to take footage and images of the incident.

Investigating officer PC Chris Abbott said: "The behaviour of this woman was extremely aggressive and whilst she was not physically violent, her abuse would have been very frightening to the victim.
"No one should ever be subjected to this type of threatening and disgusting abuse and we have a number of active enquiries in place to trace the woman responsible."
Anyone with information is asked to send a text to 61016 or call 0800 40 50 40 quoting reference 91 of 27/03/2017.