WATCH: Ferocious Racist Rant At Polish Bus Driver Turns Violent
26 June 2017, 11:33 | Updated: 26 June 2017, 11:44
A man launched a terrifying racist attack on a Polish bus driver in London yesterday.
WARNING: Video contains very strong language from the start
The man exploded with rage after the driver noticed he didn't tap his Oyster card on a reader as he got on the bus.
When the driver asked him to get off the bus, he screamed racist abuse at him, telling him that he hopes he's deported amid a stream of expletives.
The incident was filmed by a passenger and and uploaded to YouTube.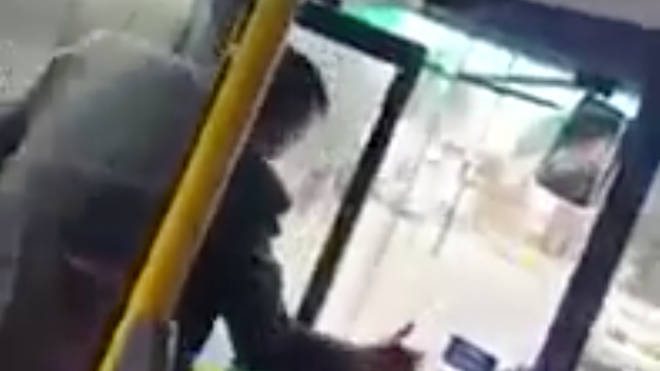 The man shouted: "I hope you're ******* deported. Go back to your ******* country. This is our country, you illegal ****."
After trying to smash his way into the driver's cab, the man went around the other side of the bus to try to get to the driver through his window.
When that failed, he tries to use items from his shopping to smash the windscreen, including bottles of water and drinks cans.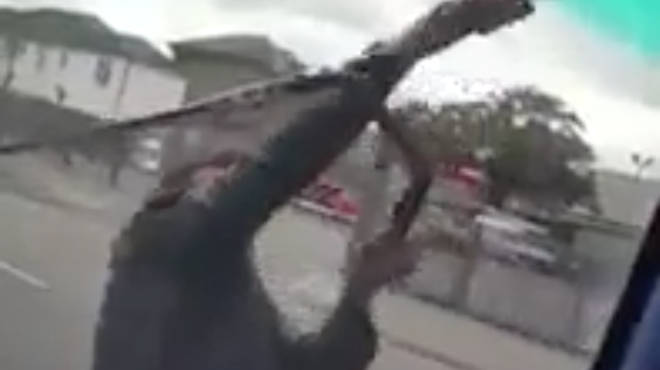 Two passengers urge the driver to open the doors so they could "sort him out", but the driver insisted on calling the police.
Eventually, the two men got out and stopped the man attacking the bus to diffuse the situation.