Parsons Green Explosion: Video Shows Aftermath Of Terror Incident
15 September 2017, 10:53 | Updated: 15 September 2017, 11:43
A video has emerged showing the smouldering device that caused the Parsons Green explosion.
The video, posted to Twitter, shows a white bucket inside a Lidl shopping bag. What appears to be fairy lights can also be seen.
Bomb detonation expert Major Chris Hunter told LBC the device looks similar to those used in both the 7/7 and failed 21/7 terror attacks in London.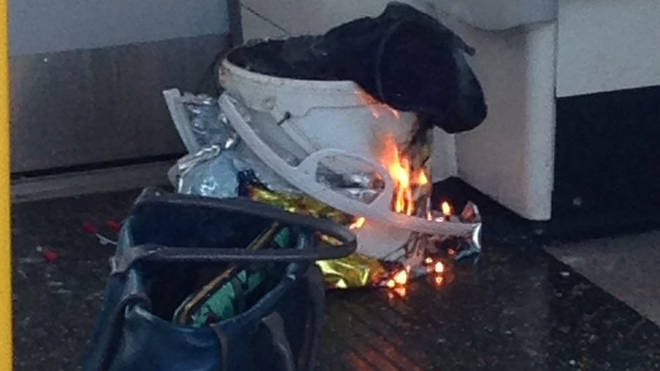 But he said the device looks as if it "failed to detonate and just burned instead".
The Met Police confirmed that they believe the device did not fully detonate.