WATCH: The Moment Police Arrested Parsons Green Bomb Suspect
19 September 2017, 10:14
The dramatic moment one of the suspects in the Parsons Green terror attack was arrested has been caught on camera.
Police officers were pretending to wait for a bus when the 21-year-old suspect walked past them in Hounslow
Footage shows him pinned to the wall before he allegedly tearfully told police "I'm sorry, I'm sorry, I'm sorry".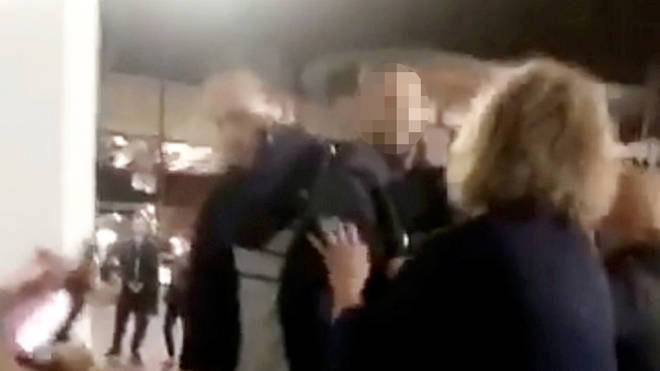 Eyewitness Tareq Haque said: "It looked totally normal but all of a sudden they just grabbed the guy and tackled him to the floor. The officers came out of nowhere. They had obviously had a tip off.
"They were acting like they were waiting for a bus, just standing there. They turned around and just took him to the floor.
"It was quite sly. Pretty dramatic. They were all not in uniform so really we had no idea what was going on until they said to him who they were.
"He was screaming on the floor with this woman on top of him pinning him to the floor. He was screaming. His bag went to the floor and it had chocolate bars in it and his phone was on the floor too.
"He started saying 'I'm sorry, I'm sorry, I'm sorry'."
The arrest happened at around 11.50pm on Saturday outside Aladdin's Fried Chicken in Hounslow.