Police Defend "Nudging" Thief Off Boris Bike Using Van Door
7 July 2017, 15:51 | Updated: 11 July 2017, 15:26
A policeman who knocked a thief off a Boris Bike using a van door has defended the tactic, describing it as "small and proportionate".
CCTV captured the moment quick-thinking Insp Richard Berns sent Jack Nedd flying after the criminal raided a parked black Range Rover in west London.
Footage shows the moment Nedd tried to flee the scene in Dawes Road, Fulham on a hired bike - but officers were soon on his tail.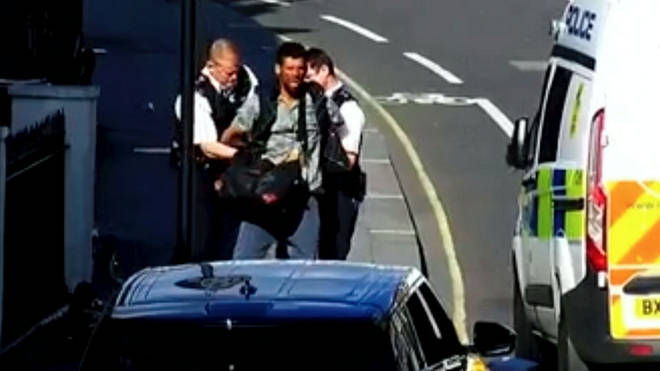 The 31-year-old offender was jailed for 28 weeks following an appearance at Westminster Magistrates' Court.
There had been some criticism of the tactic used, but Insp Berns defended the move, calling it a "nudge".
He tweeted: "This criminal tried to get away, but thanks to the driving of A/PS Field & a (small + proportionate) nudge from me, he got 28 weeks instead."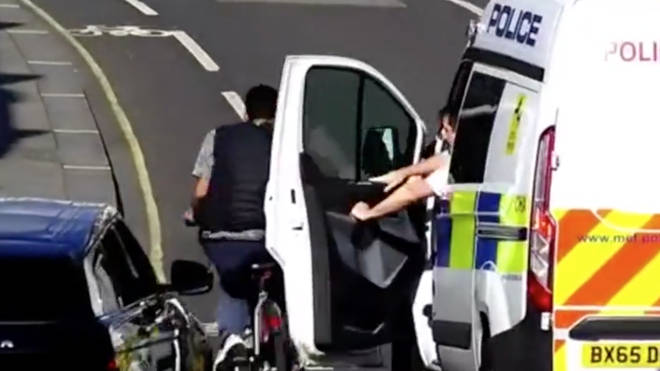 The post received a mix response, one user responded: "While I support catching criminals, this could have resulted in a death if his head hit the kerb/tarmac."
Another said: "Is this not dangerous driving? Or at least Careless driving & could even go for assault as the door hit him…"
But there was praise too: "Definitely proportionate. Well done you for catching him. :o) Thank you for doing what you do."
Watch the CCTV at the top of this page and see what you think.