Demonstrators Block Heathrow Tunnel In Third Runway Protest
21 February 2017, 09:46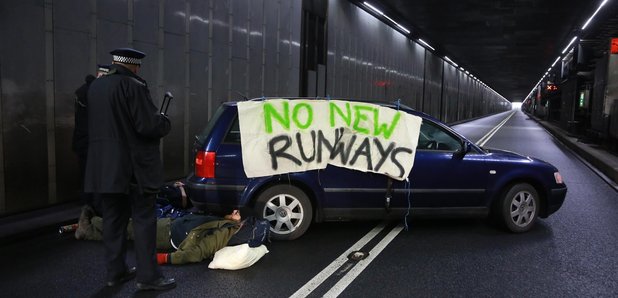 Demonstrators have blocked the tunnel leading to Heathrow Airport in a protest against the third runway.
Activists from the Rising Up! group claim to have chained themselves to a vehicle in the tunnel to Terminals 2 and 3.
Two of the three cars have been removed and the drivers arrested for obstructing a highway. But one can still remains, with three protesters locked to it.
The incident is causing traffic chaos for people trying to reach the airport, with a contra-flow in place in the outbound tunnel.