This Is How Heathrow's Hub Airport Could Look
11 May 2016, 08:56 | Updated: 11 August 2016, 10:37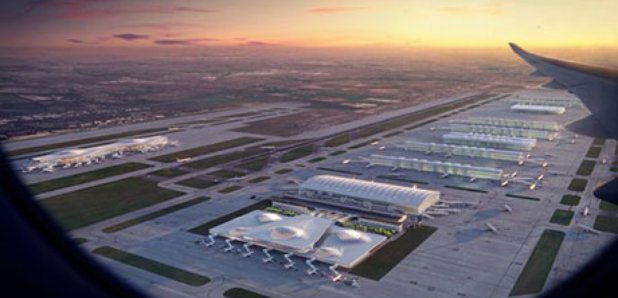 These are the stunning images that show what Heathrow Airport could look like following expansion.
The airport has released plans to reduce the impact of a third runway on the local community and the environment.
The Davies Airport Commission recommended that Heathrow, rather than Gatwick, should be expanded to increase London's flight capacity.
Now, Heathrow says it will ban night flights if the third runway is built.
And they have released some pictures of a futuristic images of how the new hub airport could look.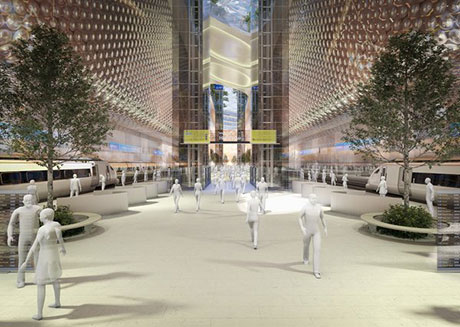 Heathrow's Head of Design Barry Weekes said: "From welcoming Concorde to the landmark Terminals 2 and 5, Heathrow has always been at the heart of showcasing the best of British innovation and design.

"The visionary concepts are just the start of a dialogue which will fundamentally redefine what an airport is, how it looks and feels, how it interacts with its environment and an increasingly demanding generation of new passengers and importantly enhancing how it connects with the communities around it.
"Our ambition for expansion is to transform Heathrow once again – building Britain a value for money global gateway at the forefront of sustainable development and innovative design."