Moped Gang Steal Rare Motorbike After Raid On Luxury London Dealership
20 July 2017, 15:27 | Updated: 20 July 2017, 15:48
A moped gang has been filmed smashing into a luxury London bike dealership and making off with a super bike worth £28,000.
Thieves were caught wheeling out the incredibly rare Kawasaki H2 Carbon, one of only six models in the UK and 120 in the world.
The shocking footage is the latest in a number of robberies involving scooters in the capital over recent weeks.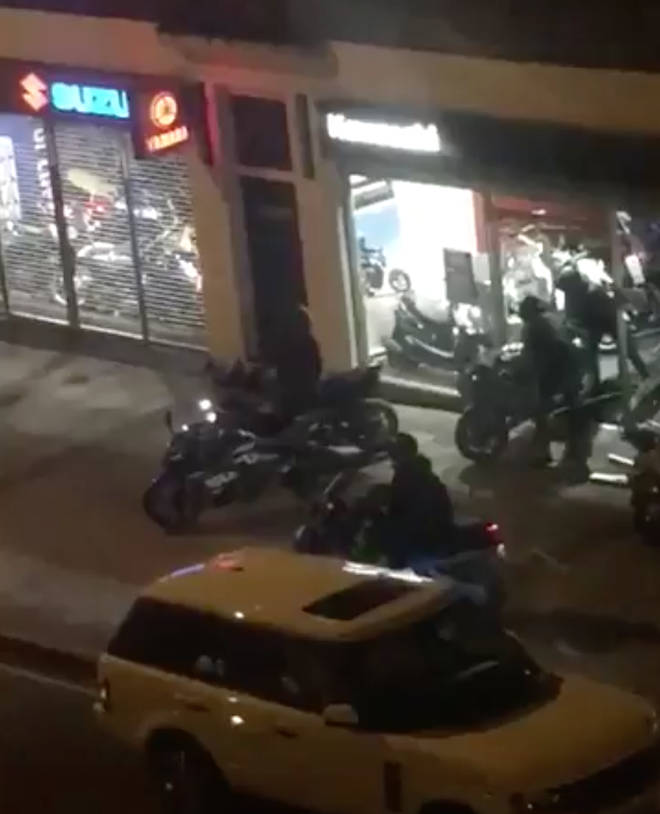 The gang were seen removing a number of other bikes from the front of the Ruislip Manor shop just after midnight on Tuesday.
One of those waiting outside can be heard shouting "hurry up" as an alarm sounds loudly from inside the premises.
Daytona Motorcycles told LBC not only was the super bike stolen, five helmets worth about £500 each were also taken.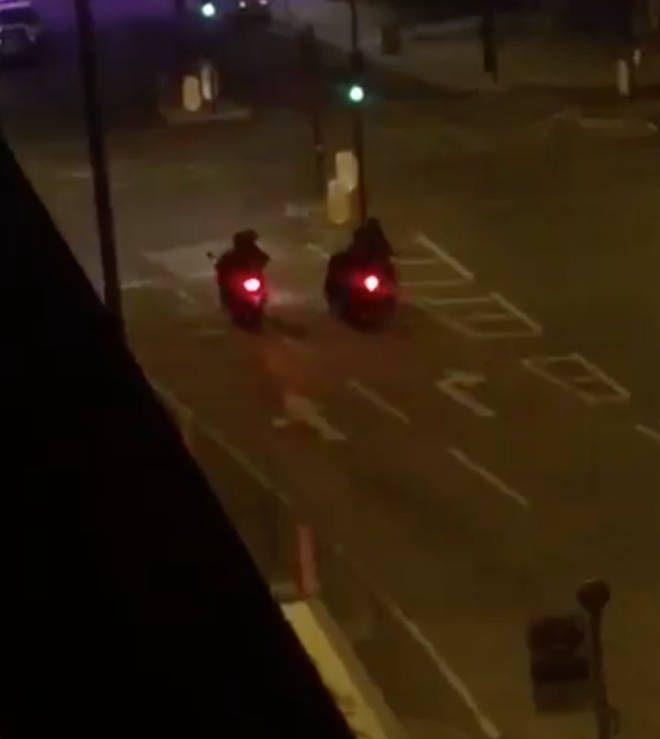 The Met Police says it's now on the hunt for five suspects who forced entry to the shop by damaging the front shutters and door.
A spokesman said: "Two motorcycles and other items were stolen. One was found abandoned nearby.
"The suspects made off in the direction of Victoria Road. There have been no arrests, and enquiries are ongoing."
Anyone with information is asked to call police on 101, tweet @MetCC or call Crimestoppers anonymously on 0800 555 111.
Read more: Moped Gang Rob Porsche Driver At Knifepoint In London Traffic