Man Clings To Front Of A MOVING School Bus
10 October 2017, 09:34 | Updated: 10 October 2017, 09:51
This is the moment a man clung to the front of a moving school bus after a student threw a bottle out of the window.
The Maryland man tried to stop the bus Thursday after the bottle hit his vehicle.
When the bus driver refused to let him in, Baltimore police say he jumped on the front and hung on as the bus started moving.
The video, obtained by news station WBAL, shows the man clinging on as he continued to harangue the driver.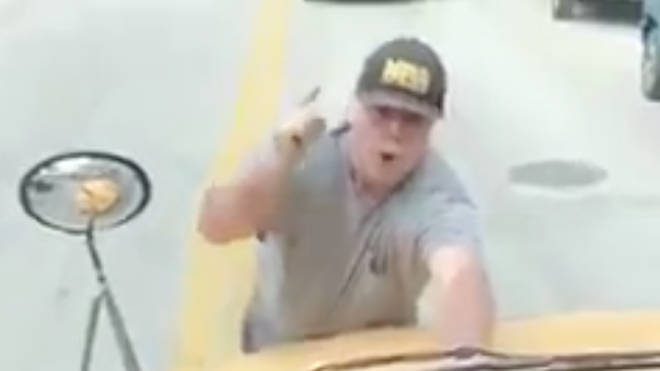 Sergeant Andrea Bylen said: "Allegedly, a bottle of some sort was thrown out of the bus toward that vehicle. At that point, the driver of that vehicle got out of his vehicle.
"At that point, the school bus driver, concerned for his safety and concerned for the safety of the students on board."