Man Filmed Clinging To Back Of Moving Train
25 September 2017, 11:48
A man was caught on camera clinging to the back of a train travelling at 70 miles-per-hour.
The man was filmed on the outside of the train as it left a station in Western Australia.
The footage was captured by Chantelle Stone as she drove along a freeway near Perth on September 23.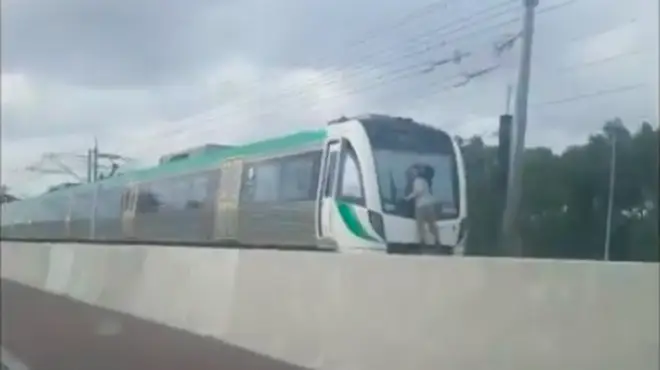 She said: "The train had been stopped at a station when we first saw the guy riding on the back.
"We slowed down a bit so the train could get ahead of us again so I could capture the footage."
Stone noted that the train was travelling at about 110km per hour, which is almost 70mph, and the same as the speed limit on the Mitchell Freeway, the road they were traveling on.