Man suing Gwyneth Paltrow over ski crash does impression of 'bloodcurdling scream heard before collision'
27 March 2023, 20:30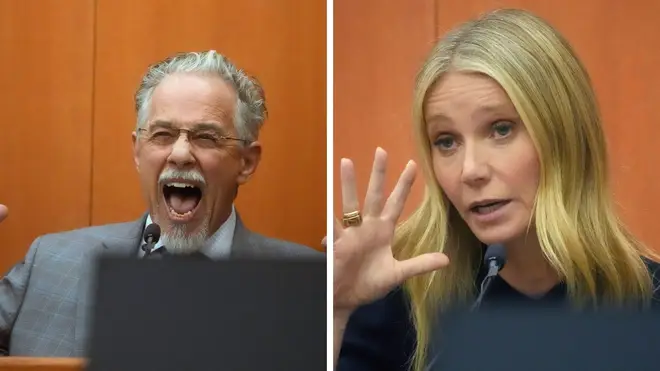 The man suing Gwyneth Paltrow over a ski collision in 2016 has testified that he heard the actor let out a "bloodcurdling scream" before allegedly plowing into him on the slope.
Terry Sanderson, 76, gave his testimony in court in Park City, Utah, on Monday morning during his civil trial against the Hollywood star.
During his testimony, the retired optometrist described the moment he claims Ms Paltrow crashed into him on the slope, leaving him with "permanent traumatic brain injury, four broken ribs, pain, suffering, loss of enjoyment of life, emotional distress and disfigurement".
Mr Sanderson testified that on 26 February 2016 he had joined a ski meet-up group to go to the slope at Deer Valley, Utah, and claimed he was making his way down a slope with no other skiers in front of him.
He claimed he then heard a "blood-curdling" scream, a noise he said he hadn't heard before in his nearly four decades of skiing, before a "boom".
Read more: 'I'm the luckiest man in the world': Humza Yousaf to take over from Nicola Sturgeon after winning SNP battle
Read more: Alex Salmond warns reuniting SNP a 'big challenge' for Humza Yousaf after bitter leadership race
"It was wide open. There was nothing, nothing in front of me," he said.
"And then I heard something I have never heard at a ski resort and that was a bloodcurdling scream.
"I just, I can't do it," he said of the noise, before doing a quiet impression of a screaming sound on the stand.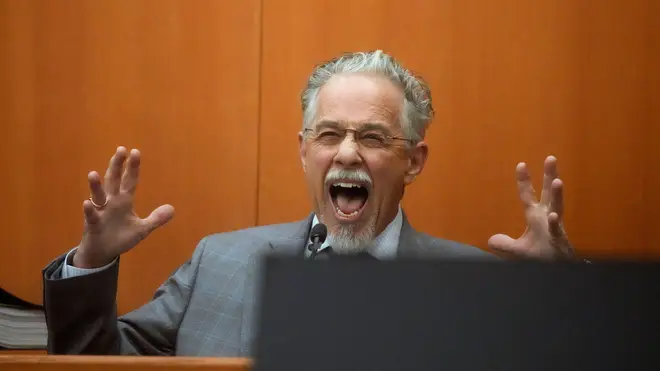 Mr Sanderson, 76, claims he was left with several broken ribs, severe concussion and brain trauma after the actress slammed into his back before speeding off, and is suing her for $300,000 (£245,000).
Ms Paltrow, 50, is counter-suing for $1 and claims that Mr Sanderson collided with her.
Paltrow testified in court last Friday that she initially thought she was being sexually assaulted during the collision after feeling "a body pressing against me" and hearing "a strange grunting noise".
"I was confused at first and I didn't know exactly what was happening," Ms Paltrow said.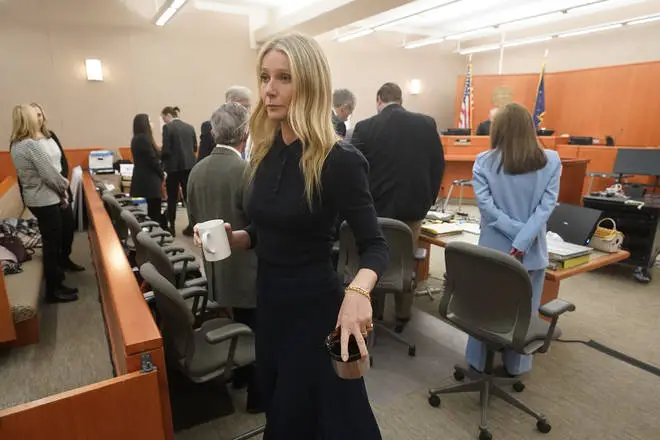 "It's a very strange thing to happen on a ski slope. I froze and I would say I got very upset a couple of seconds later.
She added: "[I thought] is this a practical joke? Is someone doing something perverted?... my mind was going very quickly and trying to ascertain what was happening."
Paltrow said she wasn't in any way accusing Mr Sanderson of sexual assault but had simply been "trying to put together what could possibly be going on behind me" in the moment.
The actor said she felt "very upset" about the collision and had shouted: "You skied directly into my f****** back!" at Mr Sanderson, the court heard.
The trial continues.