Michael Gove leaves punters stunned as he raves in a suit at Aberdeen nightclub
29 August 2021, 16:57 | Updated: 29 August 2021, 18:41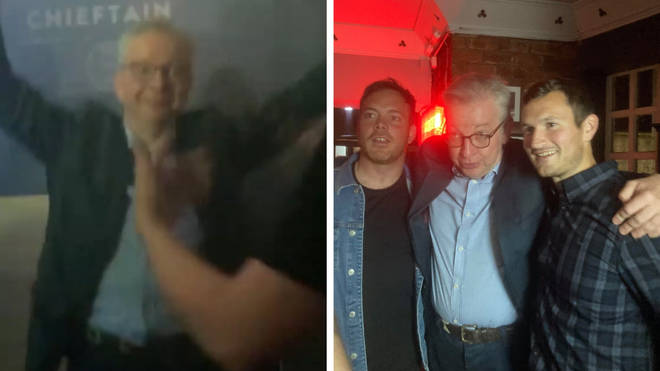 Michael Gove has been filmed 'throwing shapes' on the dance floor in his suit during a night out in his hometown of Aberdeen.
The bizarre clips posted on Instagram and Facebook show the Chancellor of the Duchy of Lancaster partying into the early hours on Saturday night.
Mr Gove was filmed two-stepping, waving his hands in the air and posing for pictures with punters at club night Pike, held at Bohemia.
Read more: Child killed in Kabul rocket attack: Explosion rocks neighbourhood near airport
Read more: Taliban shoots dead Afghan folk singer after banning playing music in public
Singer Emma Lament, who had just performed an acoustic set in the O'Neill's pub below the club on Saturday, shared the clips on her Instagram and Facebook page.
She described it as one of the "most surreal events in my life to date".
"Who knew Michael Gove was a closet raver?!" she posted on Facebook.
"Amazing to see a cabinet minister letting his hair down and promoting a small club night like Pipe. Big up to everyone involved and Michael Gove for his incredible dance moves."
Emma (@emmalamentmusic) said Mr Gove loved the performance of Aberdeen based artist and DJ @nina_stanger - adding he "loved it so much he stayed all night".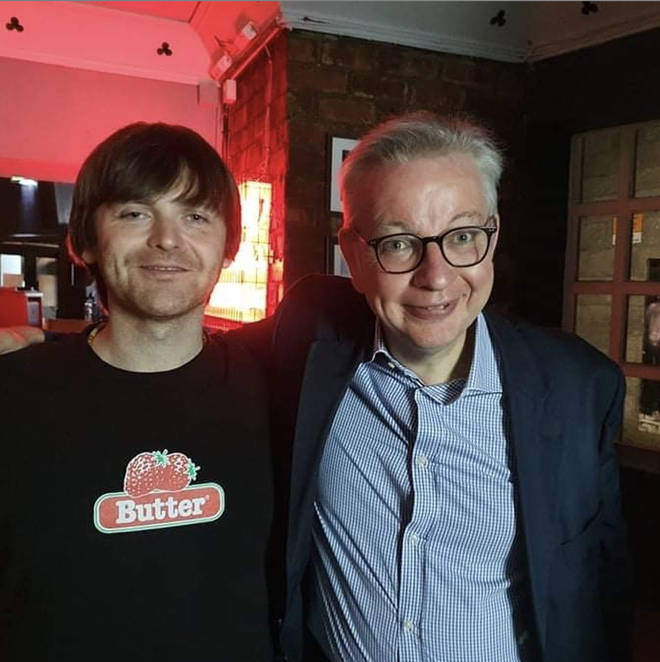 A statement from clubnight, Pipe, said: "Thanks to all the amazing people, and Michael Gove, who made it out for the first Pipe last night.
"We had a great time going in for four hours straight. Definitely blew some cobwebs away."
It has been reported the Tory minister tried to get away with not paying the club's £5 entry fee.
The minister allegedly tried to avoid the entry fee by saying 'I'm the Chancellor of the Duchy of Lancaster'.
The 54-year-old was spotted clubbing just weeks after it emerged he is to divorce from his journalist wife Sarah Vine after 20 years.
The couple met while both working as journalists in 199 and have two children together.