'Sometimes life isn't fair': Michael Schumacher's brother Ralf offers update after F1 legend's near-fatal accident
3 November 2023, 10:47 | Updated: 3 November 2023, 11:03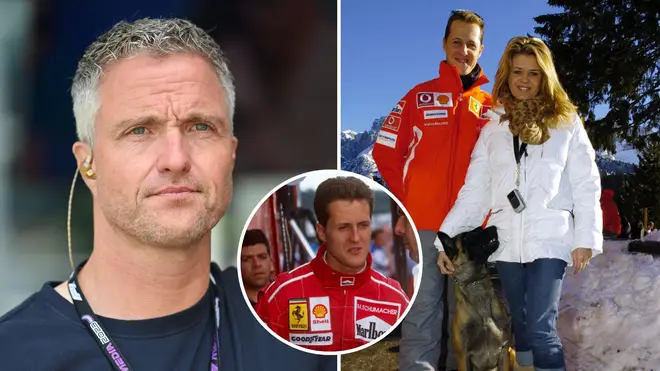 Michael Schumacher's brother has said 'sometimes life isn't fair' while opening up about life after the F1 legend's near-fatal accident.
The F1 legend has not been seen in public after suffering life-threatening injuries in the French Alps in 2013.
After falling and hitting his head on a rock, Schumacher spent 250 days in a medically-induced coma in hospital before being permitted to return home.
Few have seen or visited the seven-time world champion since he suffered his near-fatal brain injury, and reports of the German's condition are extremely rare.
Now Schumacher's brother, Ralf, who raced against his sibling in Formula 1 from 1997-2006, has given a brief update on the family's life since the accident.
"Sometimes life isn't fair, unfortunately. We have to accept it," Ralf told German outlet Bunte.
"When I see his [Michael's] kids, Gina-Maria and Mick, my heart smiles. If anyone in the family seeks my advice, I'm there.
"They're making their way."
Schumacher's wife, Corinna, has kept his health condition out of the public for the last decade while he recovers in Switzerland home.
Read more: British Youtube duo highlight UK's cost of living crisis by spending £70 less on food shop in Poland
Read more: 'I'm allowed to put my seat back!': Row breaks out after passenger accused her fellow traveller of 'pushing her seat repeatedly' when she reclined it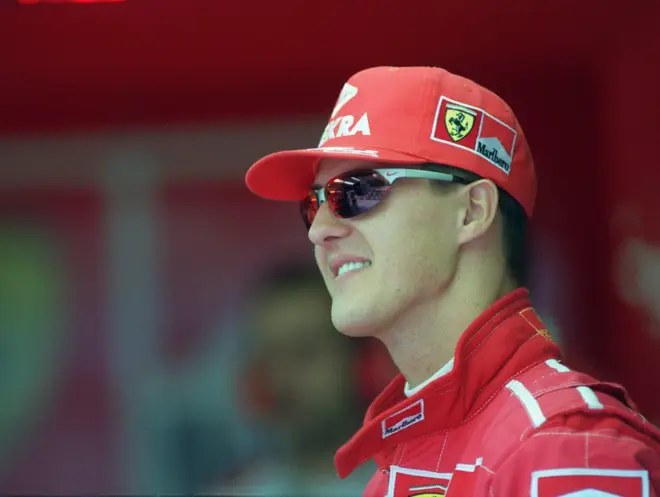 It comes after the Schumacher family lawyer, Felix Damm, revealed earlier this week why a "final report" on the F1 driver's health was never issued to the public.
"It was always about protecting private things," he told German outlet LTO.
"We considered whether a final report about Michael's health could be the right way to do this.
"But that wouldn't have been the end of it and there would have had to be constantly updated 'water level reports' and it would not have been up to the family when the media interest in the story stopped."
Last month Schumacher's close friend Roger Benoit also gave a health update on the Ferrari icon's condition as he claimed that it was one "without hope".
In an interview with the Swiss newspaper Blick, Benoit refused to provide a specific update on Schumacher's condition.
When asked, he replied: "No. There is only one answer to this question and that is what his son Mick gave in one of his rare interviews in 2022 - 'I would give anything to talk to Dad'.
"This sentence says everything about how his father has been doing for over 3,500 days. A case without hope."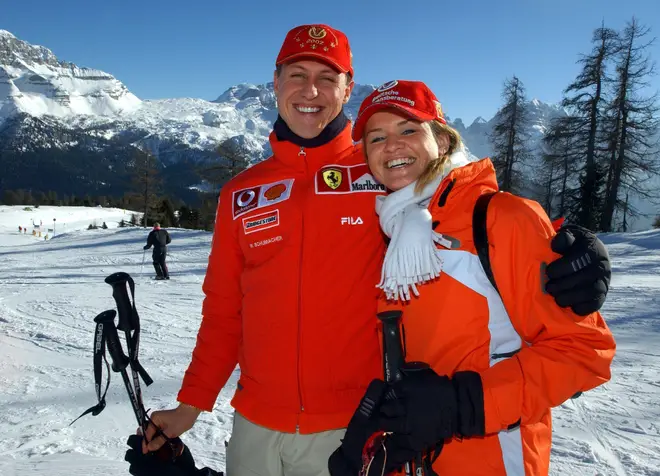 Schumacher's son Mick, who drove for the Formula One team Haas in 2021 and 2022 and is now a reserve driver for Mercedes and McLaren, said last year: "I think Dad and me, we would understand each other in a different way now.
"We would have had much more to talk about, and that is where my head is most of the time, thinking that would be so cool. I would give up everything just for that."
The F1 legend's wife Corinna broke her silence about the accident in Netflix's documentary saying: "We're together. We live together at home. We do therapy. We do everything we can to make Michael better and to make sure he's comfortable.
"And to simply make him feel our family, our bond. And no matter what, I will do everything I can. We all will.