Mum Releases Shocking Footage To Raise Awareness Of Her Daughter Being Bullied
26 September 2017, 13:19
The girl's mum has released the harrowing footage of her daughter being brutally attacked to raise awareness of bullying.
The attack on the 13-year-old later caused her to take an overdose.
Youngster Ava Brookes is dragged along the ground by her hair and punched repeatedly in the head and face by two teenage girls.
The shocking footage was recorded by a third girl who then taunted Ava by sending the clip to her phone hours after the attack.
Ava was ambushed by the girls after they invited her to a park saying they wanted to make friends following a fallout during the summer holidays.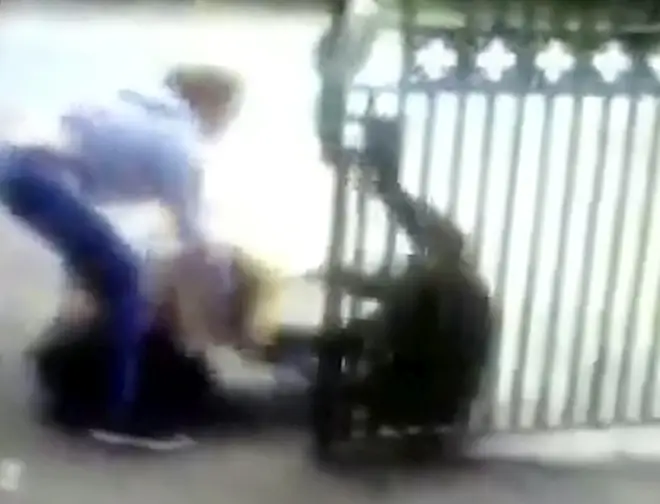 Her mum Stacey released to footage on Facebook after her daughter took a deliberate overdose last Friday following the events.
In a heartbreaking post, she wrote that she had been forced to share the video after the police and school were "reluctant to act".
The film of the humiliating attack was uploaded on social media over the weekend and has caused outrage across the country after it was viewed over 600,000 times.
Police have now launched an investigation into the shocking video filmed in Pitmaston Park, Worcester and Ava was treated in hospital for minor injuries following the attack on August 29.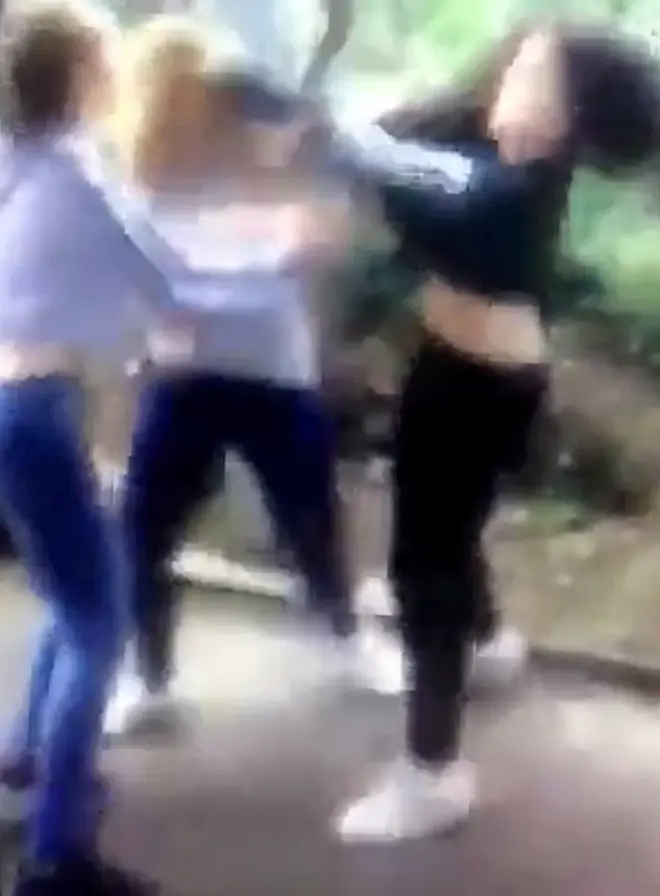 The 30-second clip starts with the two bullies dragging Ava by her hair across concrete paving and smashing her in the back of the head several times as she screams out in pain.
Ava bravely tries to kick away her attacks while she lies helpless on the ground and at one point manages to scramble away.
At one stage the victim is able to get back on to her feet, but quickly becomes trapped in a headlock with one of the girls, who pulls her back down to the floor.
Writing on her Facebook page Stacey, of Worcester, said: "I've gone back and forth over sharing this video.
"It's one of the most awful things I've seen - not necessarily because of the content but because it's of my beautiful 13-year-old daughter being attacked by two girls at once whilst another filmed it.
"These girls are known to my daughter, in fact she goes to school with them all.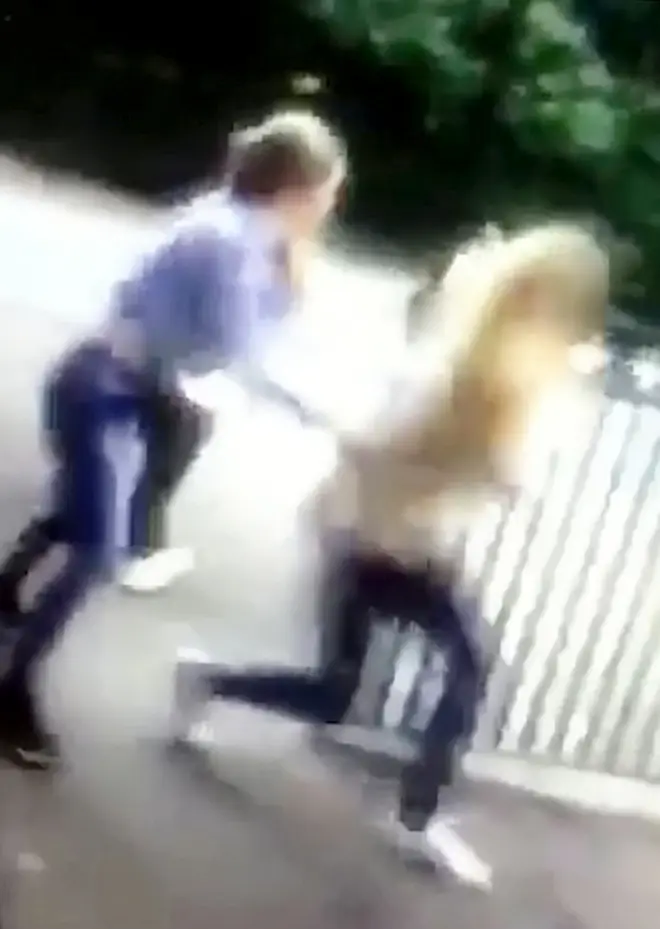 "They have been to my house, attended Ava's birthday parties.
"Ava fell out with one girl at the start of the summer holidays. A silly schoolgirl spat that I told her would blow over. I didn't hear any more about it.
"Fast forward to last Friday when I received a call to say my beautiful, intelligent daughter, my only daughter, my first born had tried to take an overdose.
"I was broken."
Neil Morris, headteacher of Christopher Whitehead School where Ava attends, said: "We are saddened by the video, it leaves nobody feeling good about themselves.
"This has rightly become a police matter, and the process is still ongoing and will take time.
"I am disappointed the video has been shared so widely."