Homeowners build 'hazardous fence on neighbours' land' so couple spend £400 to build a bigger one to block it out
31 October 2023, 23:10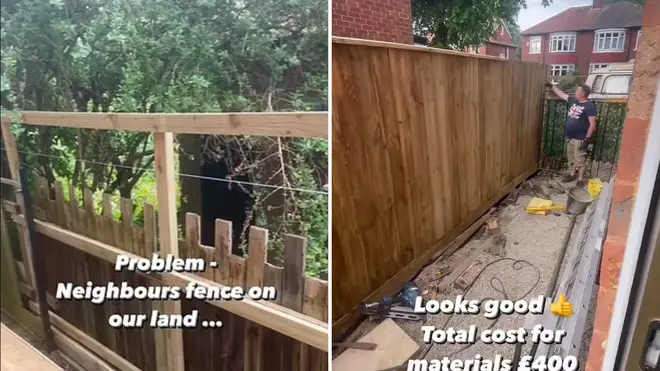 A couple got revenge on their next-door neighbours after they built a 'hazardous fence' bordering their property...by building a fence of their own, so big it eclipses theirs.
Kath and Steve, from Darlington, spent £400 to build their own fence while in the midst of a 'fence row' with a neighbour dubbed 'Karen'.
The Darlington couple say they gave their neighbour more than three weeks to take down the 'hazardous' fence, which did not happen.
In retaliation, Kath and Steve built a six-foot fence, which totally eclipses their neighbours.
In a TikTok video posted online, the couple said: "Dear Karen, please remove your dilapidated and hazardous fence from our land, we told her verbally last year.
"We followed this up by a written served letter detailing the position of the boundary. 
'After 24 days in total ''Karen'' did nothing so the hubby put in new posts on our land, built a new frame and constructed a 2m new fence."
Read More: More mice released in McDonald's: Second restaurant targeted day after Palestine activist targets chain 'over Israel support'
Read More: Watch shocking moment activist shouting 'free Palestine' lets dozens of mice loose in McDonald's
"When you purchase your house you may have your boundary details on your deed information or on land registry."
The video has racked up over seven million views, with viewers torn on whether the move is genius or just petty.