Earthquake in Nepal kills at least 69 people, with 'more deaths expected'
3 November 2023, 22:09 | Updated: 3 November 2023, 23:24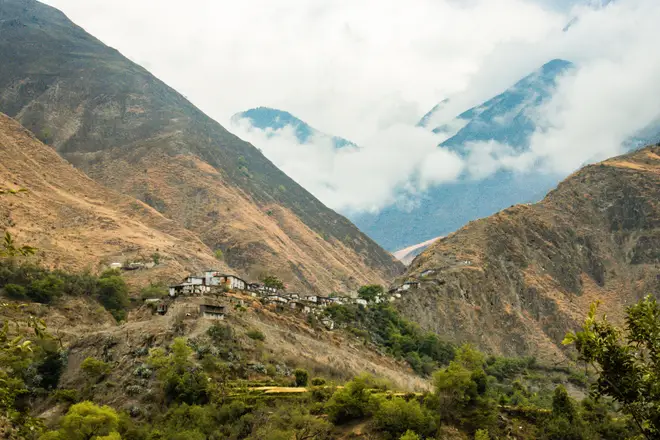 An earthquake in Nepal has killed at least 69 people, with more deaths expected.
The earthquake, which reached 6.4 on the Richter scale, hit the west of the country on Friday.
An official told Reuters: "This was a big earthquake. We have heard some damage to houses. We are collecting details.
"So far no reports of human injuries. Police and army have been mobilised."
A police official said: "Houses have collapsed. People rushed out of their homes.
"I am out in the crowd of terrified residents. We are trying to find details of damages."
The epicentre of the quake was in Jajarkot district, about 300 miles west of the capital Kathmandhu, according to the National Earthquake Measurement Centre.
The earthquake could be felt as far away as New Delhi, the capital of India, hundreds of miles to the south.
The quake killed at least 35 people in Rukum district, where numerous houses collapsed, police official Narvaraj Bhattarai said.
Thirty injured people have been taken to the local hospital, he added.
In neighbouring Jajarkot district, 34 people were confirmed dead, government official Harish Chandra Sharma said.
He said security officials were working with villagers in the darkness to pull the dead and injured from fallen houses, but reaching some spots was difficult because some of the trails were blocked by landslides triggered by the tremor and its aftershocks.
Nepal, much of which is in the Himalayas, has suffered several deadly earthquakes.
A 2015 quake killed around 9,000 people and damaged around a million buildings.
A smaller earthquake last November claimed the lives of six people.