Parents Say Head Teachers Don't Do Enough To Stop Bullying, Poll Finds
3 September 2018, 06:00 | Updated: 3 September 2018, 06:01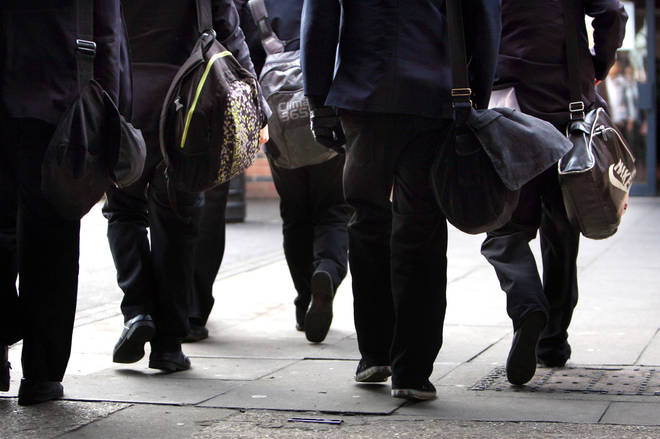 Nearly three-quarters of parents believe head teachers aren't doing enough to stop bullying in schools, a new poll has found.
The survey, released by the Diana Award and supported by LBC, also revealed the shocking impact bullying has on young people's grades.
It comes as 10 million children prepared to head back to class this week following the Summer Holidays.
The public are being encouraged to share their old school photos and advice for kids using #Back2School on social media.
LBC presenter Matt Stadlen is one of those who have taken part and has shared his experience.
"I was bullied on a daily basis for much of my school life," he said.
"It was constant really, I would walk down the corridor and someone come up to me and make some reference about the colour of my hair."
Statistics show 70 per cent of parents say that head teachers aren't doing enough to stop bullying happening in schools.
Nearly half (46 per cent) of young people worried about going back to school after the holidays because of bullying.
And, over a third (39%) say it's affected their school grades and attendance.
Alex Holmes, Deputy CEO of The Diana Award, says: "Young people spend 11,000 hours of their lives in full education. School should be safe and free from bullying.
"We're urging everyone to get behind our campaign by helping us to train Anti-Bullying Ambassadors in every schools. We know this peer to peer approach works and these young ambassadors are already changing behaviours and shaping attitudes by sending a clear message that bullying isn't acceptable.
"Our vision with the help of the public/nation is to reach every single one of the 27,000 schools across the UK".
Tune into LBC all this week for more.