Paul O'Grady smoked cannabis before dying peacefully in his chair, husband tells star-studded memorial
20 October 2023, 06:06
Paul O'Grady smoked a spliff before he died, his husband has revealed at a memorial for the TV legend.
Andre Portasio said he smoked cannabis with his late partner in March before the 67-year-old died peacefully after a day of watching TV together.
Lily Savage star O'Grady went to make a "cup of tea" in the kitchen - the couple's code for rolling a joint - at their home in Kent.
He later died in his chair, Portasio revealed to celebrities at a memorial at the Bloomsbury Ballroom in London on Wednesday night.
"We'd had a very ordinary day, just watching TV together at home, when Paul said he wanted to make a 'cup of tea', and that was our ­little code for rolling a spliff," the Brazilian, who married O'Grady in 2017, said.
"So Paul went to the kitchen to make a 'cup of tea', brought it back, lit it and started smoking it – and that was our last time together, the last thing we did. He passed away there in his chair."
Read more: Paul O'Grady's funeral to feature guard of honour by dogs from beloved Battersea rescue centre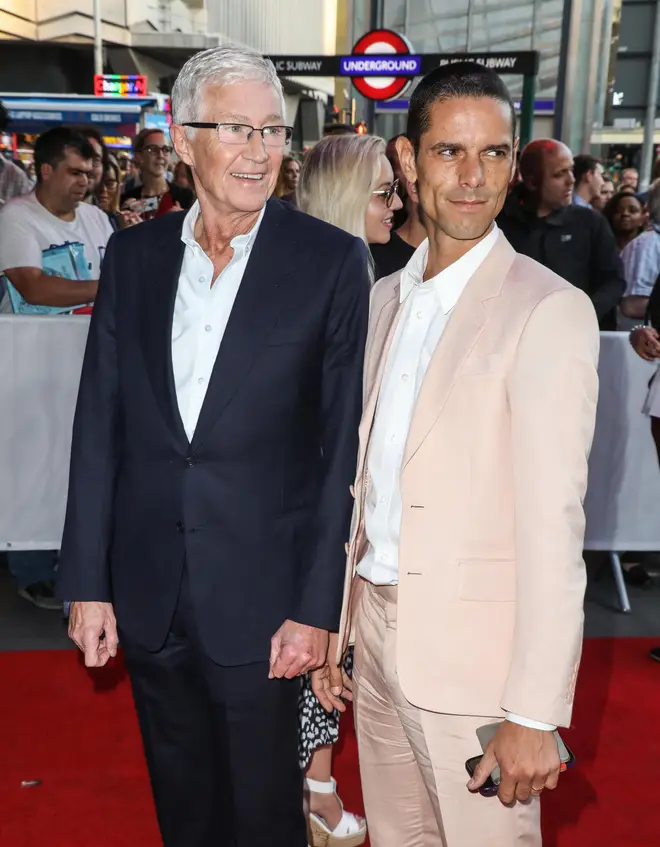 More than 300 guests, including celebrities like Amanda Holden, Alan Carr and Dawn French, laughed at the anecdotes about the beloved star.
The Sun reported that Julian Clary, his comedian friend, said: "I went over to Paul's for dinner, and he served me pumpkin soup. After that, the ­evening got a bit a wild - and I can't remember very much.
"The next day, Paul called me and said, 'How did you find the soup?' and laughed hysterically.
"God knows what he'd put in it!"
O'Grady made his name nationally as Lily Savage, and hosted Blankety Blank under the drag persona in the late 90s and early 00s.
He had taken on a busy work schedule after quitting his BBC Radio 2 show when the corporation had him share his slot with another presenter.
He had appeared in a production of Annie just three days before his death.
The dog lover was closely associated with Battersea Dogs and Cats Home and this week it was announced the charity's veterinary hospital will be named after the star.
Almost half a million pounds has been been raised since his death after a tribute fund was set up.