Olympic Committee holds video call with 'missing' Peng Shuai amid safety concerns
21 November 2021, 17:26 | Updated: 21 November 2021, 22:33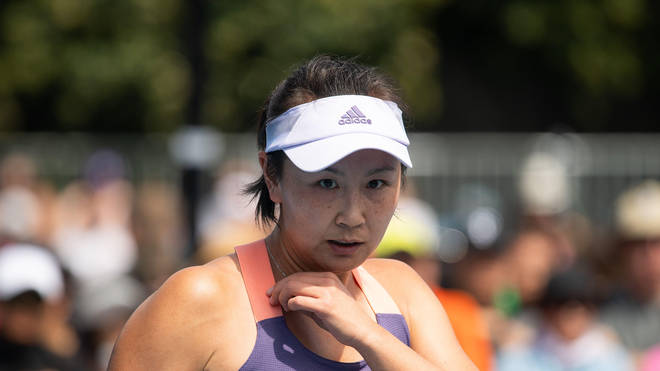 The International Olympics Committee (IOC) has held a video call with 'missing' tennis player Peng Shuai, following concerns over her safety.
IOC President Thomas Bach spoke to the three-time Olympian, joined by the Chair of the IOC Athletes' Commission, Emma Terho, and IOC Member in China Li Lingwei.
Peng Shuai explained she was safe and well at her home in Beijing, but would like to have her privacy respected, the Committee said.
It came after the player had not been heard from since making a sexual assault allegation against China's former vice-premier in a post on the social media platform Weibo two weeks ago.
"I was relieved to see that Peng Shuai was doing fine, which was our main concern. She appeared to be relaxed," Emma Terho said.
"I offered her our support and to stay in touch at any time of her convenience, which she obviously appreciated."
The Olympian said she would continue to be involved in tennis, "the sport she loves so much".
Read more: UK calls for 'verifiable evidence' Peng Shuai is safe after videos released by state media
Read more: Missing tennis player Peng Shuai will make public appearance 'soon', says state media
The president of the committee also invited Ms Shuai for dinner once he arrives in Beijing next January, which she gladly accepted.
It comes after the Foreign Office expressed concerns over the Chinese tennis player's safety.
A spokesperson said they remained "extremely concerned", despite the earlier release of footage, which was unverified.
"The Chinese authorities should urgently provide verifiable evidence of her safety and whereabouts," said the spokesperson.
"Everyone should be allowed to speak out without fear of repercussions.
"All reports of sexual assault, anywhere in the world, should be investigated."