Diving search expert Peter Faulding 'found Nicola Bulley within six minutes' - 12 days before police discovered her
21 November 2023, 13:17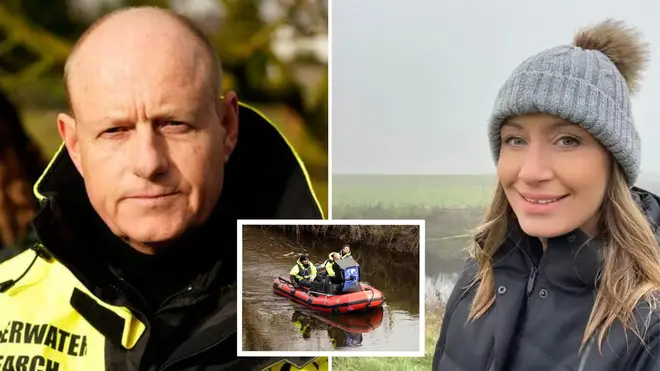 Peter Faulding, the diving expert who looked for Nicola Bulley alongside the police, claims he found her within six minutes, 12 days before officers discovered her body.
Mother-of-two Ms Bulley, 45, was found in the River Wyre on February 19, about a mile from where she vanished, while walking her dog in St Michael's on Wyre, Lancashire, on January 27.
Mr Faulding, who runs underwater search experts Specialist Group International (SGI), helped with the search for the missing mother-of-two, after Ms Bulley's family asked for them to get involved.
A review into the police handling of Ms Bulley's disappearance found that Mr Faulding's participation in the investigation "caused challenges".
But Mr Faulding said that he found Ms Bulley much quicker than police did, and that they dismissed his initial findings.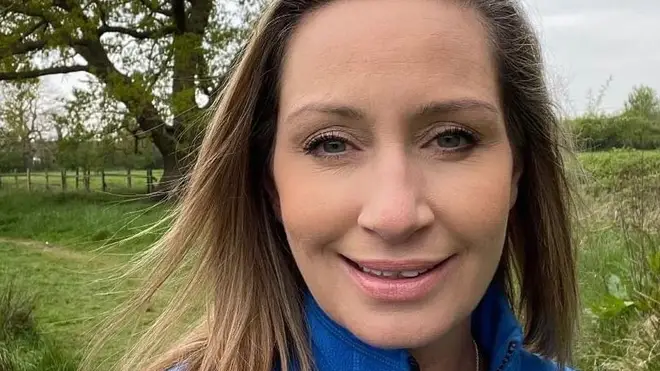 The dive expert claimed that his sonar imaging resulted in a "credible find" on February 7 and said police lacked "professional interest".
Officers said Ms Faulding's find was just tree branches.
Mr Faulding said that maybe he had been mistaken, but changed his mind after reviewing the evidence again.
He said on Tuesday: "My team and I commenced the search at 10.28am and 6 minutes later, at 10.34am, I identified a significant target that appeared, from my experience, to take human form. This target was approximately 75 metres downstream from the bench, just south of the island in the river.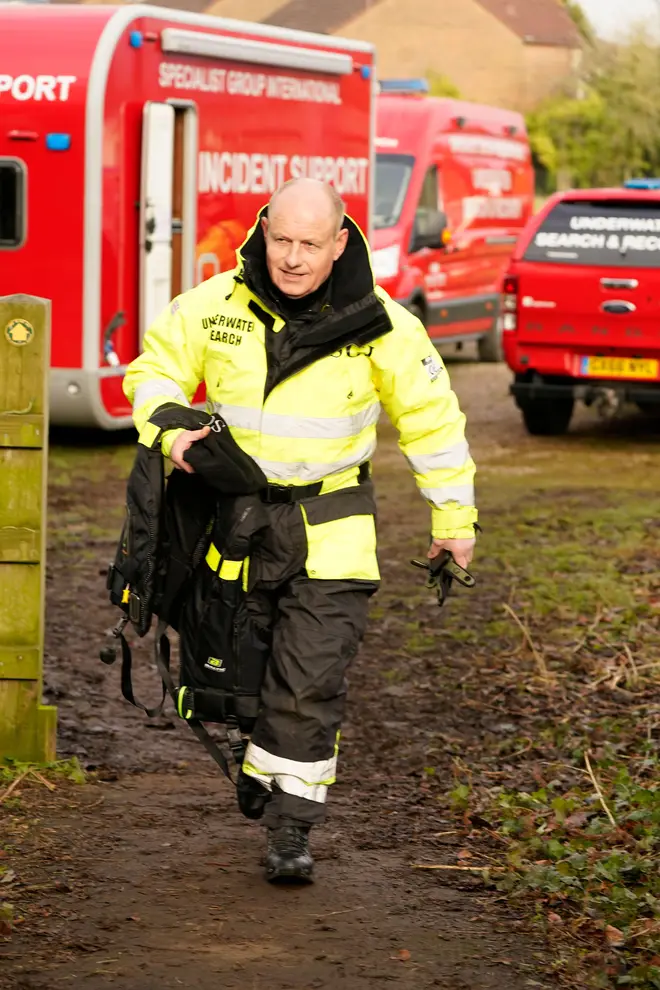 "At 10.53am, I notified the Lancashire Police Search Adviser of my findings by telephone. I also sent an image of the target on WhatsApp and requested that we put our SGI divers in the water immediately to check the area. 
"My request to dive the target was refused and I was told that the North West Underwater Search Unit (NWUSU) would conduct the dive that afternoon. Later, the NWUSU advised us that the target was found to be ''nothing''."
He added: "I revisited, analysed and enhanced every sonar file recorded during my two-day search and particularly from February 7. It became clear when enhancing the images with the sonar software tools that the target which I had located was without a doubt Nicola," he said. 
"I had in fact found Nicola at 10.34am on 7th February 2023 after just 6 minutes of searching. I would have presented my findings and evidence at the Coroner's Inquest, however, I was not invited to it."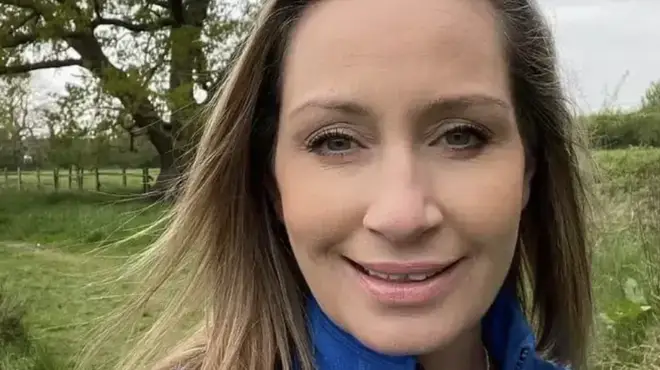 The review into the police response into Ms Bulley's death was commissioned to examine the effectiveness of the police response during the case earlier this year, which saw unprecedented levels of mainstream and social media interest.
At the time of Ms Bulley's disappearance, Mr Faulding suggested to the media that the police's equipment was too 'low-tech' to detect a body.
While police investigators were told they were able to secure the same equipment used by SGI, the force went ahead with the family's request to prevent 'negative press'.
The force wanted to avoid a negative perception that police were not using every opportunity to locate Ms Bulley, the report said.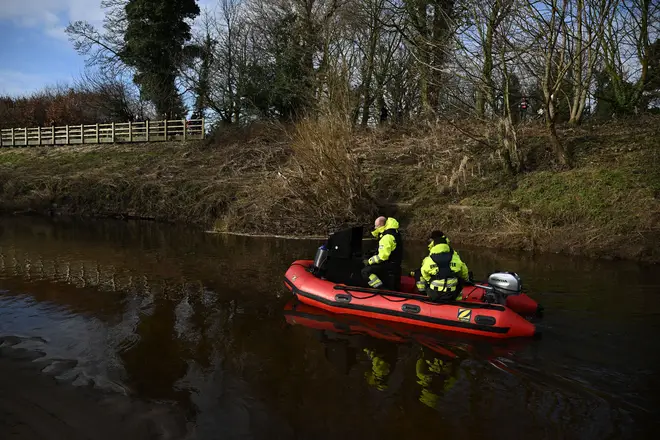 Read more: Paralympian Oscar Pistorius could be freed from prison after blunder in refusing murderer's previous bids for parole
Read more: Police launch urgent hunt for group of teen boys missing after North Wales camping trip as family 'frantic with worry'
Mr Faulding met with a chief inspector who provided "suitable, robust advice about the information he is passing to the media - unhelpful to the investigation, the family and wider community".
The report also added that police appeared to have presented Mr Faulding with an NDA instructing SGI not to discuss the search with anyone outside the investigation - but SGI claimed that such an NDA had never been discussed or signed.
Mr Faulding alleged that he did not receive any instructions from police not to engage with the press and that his team had felt "ambushed" by the press, so he felt media involvement was "within the terms of engagement".
SGI carried out a sweep of the River Wyre a three-mile stretch of the river between St Michael's and Cartford Bridge over two and a half days, using sonar equipment Mr Faulding described as "state of the art".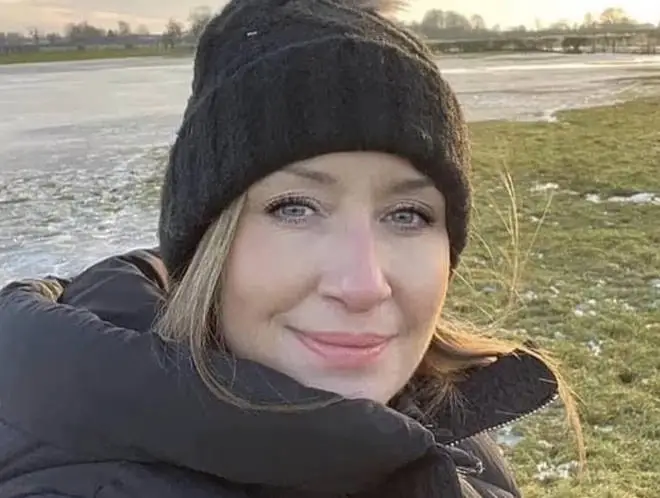 The review, published on Tuesday, also found that Mr Faulding caused unwarranted distress to Ms Bulley's family after he told them he believed he had identified the site of her deceased body.
"It is the view of Lancashire Constabulary that Mr Faulding had a significant impact on the investigation and public confidence through his activities and his engagement with the media," the report said.
"The review team considers that some of his actions created a more challenging environment for the investigation team.
"His public statements often contradicted the investigative and operational approach, leading to confusion for the public and reducing the family's trust in the investigation and search operation."
In a statement, Mr Faulding said in response: "I take confidentiality very seriously and would never breach an NDA or disclose any confidential or protectively marked material. The only instructions I was given was to use discretion and keep operational information confidential.
"I was never given any operational information and never disclosed any (ie: location of a significant target). If at any time I was asked to stop updating the media, I would have immediately, but no request was ever made."
An inquest into Ms Bulley's death earlier this year ruled that the mother-of-two's death was accidental.
The case received unprecedented levels of public interest and saw Lancashire police face backlash for publicising the details of Ms Bulley's medical history.
Ms Bulley's family have said they continue to grieve her loss and do not want to comment on the report.