Plymouth shooting: Jake Davison named as killer of five, including girl aged three
12 August 2021, 19:49 | Updated: 13 August 2021, 13:39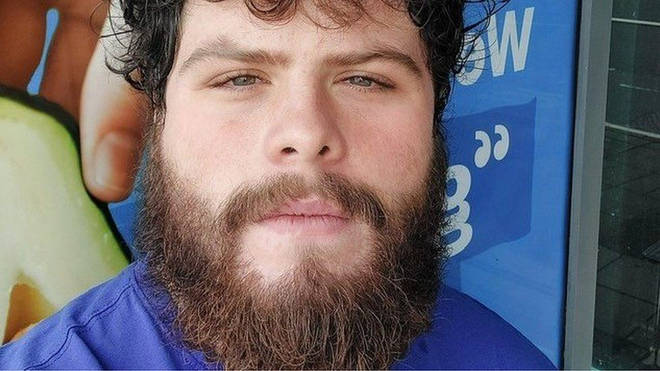 The gunman who went on to kill five people in Thursday night's Plymouth shooting has officially been named as 22-year-old Jake Davison.
Devon and Cornwall Police (DCP) said six people, including the offender, died of gunshot wounds during the tragedy in Keyham.
Among those was a three-year-old girl and her 43-year-old male relative, police confirmed, which had previously been reported by Labour MP for Plymouth Sutton and Devonport Luke Pollard.
A 51-year-old woman who was known to the gunman, as well as a 59-year-old man and a 66-year-old woman, also died in the incident.
Two other members of the public have significant but non-life-threatening injuries.
Read more: 'Unspeakably awful': Community grieves after six die in Plymouth shooting
Read more: Woman arrested on suspicion of murder after death of two-year-old boy
The gunman took his own life and officers did not fire a shot as the attacks unfolded, DCP Chief Constable Shaun Sawyer said on Friday morning.
He was a firearms licence holder in 2020 but it is not currently clear whether the weapon used, believed to be a pump-action shotgun, was the one he had the licence for or whether it had expired.
Police said Davison's motive is also currently unclear and there was no confirmation of him having any mental health issues.
Read more: Tributes paid to father stabbed to death 'defending daughter'
Read more: Derbyshire Police slammed for using screensaver of victims 'let down' by force
Speaking at a press conference outside Crownhill police station in Plymouth, Mr Sawyer said: "An event like this touches all communities, all people, no matter where you are in the world.
"And the events I will tell you about are particularly traumatic."
He explained there were a "considerable" number of phone calls to emergency services and that police arrived at the scene within six minutes.
The police chief then confirmed Davison "murdered a woman" at a property who was "known" to him and that there was a view there was a familial relationship although this has not been confirmed.
Mr Sawyer said: "Mr Davison then left that address, entered Biddick Drive where he immediately shot then killed a very young girl, he also shot and killed the male relative of that girl.
"This was a truly shocking event and was witnessed by members of the public.
"Further along Biddick Drive he aimed and shot at two local residents - a man and a woman - who received significant but we understand, at present, not life-threatening injuries."
He added: "From there, Mr Davison entered adjacent parkland where he immediately shot a man who died at the scene.
"Thereafter he moved to Henderson Place where he shot a woman."
That last victim later died in hospital.
He added: "Eyewitnesses told us Mr Davison then turned the gun upon himself, taking his own life."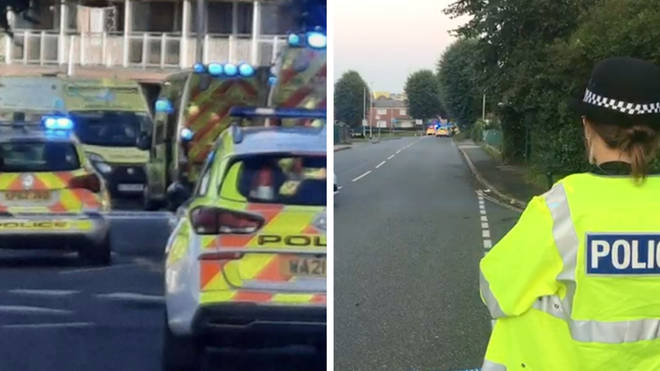 On Thursday, officers declared a "critical incident" but confirmed the shooting was not terror-related.
A large emergency service response was deployed to the area at around 6:10pm after witnesses reported hearing multiple gunshots on Biddick Drive.
MP Luke Pollard said in a tweet: "Police have confirmed that six people have died in the shooting in #keyham in #plymouth. More people are being treated for their injuries in hospital. Just so unspeakably awful. My condolences and thoughts are with the families."
"I'm utterly devastated that one of the people killed in the #keyham shooting was a child under ten years old."
All of the next of kin of the deceased have been located and informed by DCP officers.
Video from Snapchat of several air ambulances landed in Keyham, Plymouth. MPs have described it as a "serious and tragic incident".

No more concrete information than that at the moment. pic.twitter.com/AOYaoAYIb4

— Matthew Thompson (@mattuthompson) August 12, 2021
Earlier, as the incident was unfolding, the Labour MP tweeted: "Really worrying news coming out of Keyham in #plymouth. Please can everyone stay safe, stay indoors and follow police advice."
"Waiting confirmation of number of victims but this looks like a very grim day for our city and our community.
"Please can I ask that you think of the families and our community and not share any images or videos of any of the victims."
In an update shortly after 10pm, Mr Pollard added: "I know a lot of people are worried whether the shooting is now over.
"I've spoken with the police again and to confirm it is now over but some victims are still being treated.
"Please stay safe tonight, hug loved ones and keep the victims in your thoughts."
Home Secretary Priti Patel branded the incident "shocking and offered her full support to the police chief. Her comments were echoed by Labour leader Sir Keir Starmer, who said his "thoughts are with the families and neighbours of all those caught up in this nightmare".
Shortly after the attack, Johnny Mercer, Conservative MP for Plymouth Moor, asked residents to "remain calm" and urged people not to repost gossip.
Four air ambulances were seen in Keyham Park playing fields following the shooting and locals were advised to stay at home.
One person said they had spotted a police helicopter and a red unit from the Cornish Air Ambulance.
Shadow Home Secretary Nick Thomas-Symonds said the news from Plymouth was "truly terrible".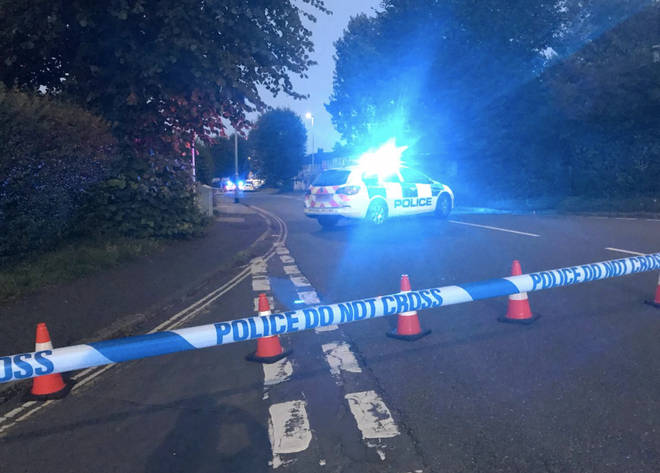 He tweeted: "Thinking of the families and friends of those who have died and those injured. Thank you to our remarkable emergency services.
"I've been in contact with local representatives to express my support for the whole community of Plymouth on this awful evening."
Plymouth City Council said an "awful tragedy has happened in our city" and urged the public not to speculate or share pictures on social media.
It said in a tweet: "While we don't know all of the details, our hearts go out to everyone affected by this terrible incident."
South Western Ambulance Service said it was called to the incident at 6:12pm.
I am aware of a serious and tragic incident unfolding in Plymouth. Please obey all instructions from the Police and do not post rumour or speculation on social media. I will post news when I have it.

— Johnny Mercer (@JohnnyMercerUK) August 12, 2021
Deeply saddened by the loss of life in Plymouth this evening. My thoughts and prayers are with all those affected and the emergency service workers responding to this tragic incident.

— Mayor of London, Sadiq Khan (@MayorofLondon) August 12, 2021
"We responded to the incident with a significant number of resources, including Hazardous Area Response Teams (HART), multiple ambulances, air ambulances, multiple doctors and senior paramedics," it said.
Several roads in the area remain closed and there is still a police presence at the scene, however officers are not looking for anyone else in connection with the shooting.
Investigations are continuing and disruption to the road network in the Keyham area remained throughout the night.
DCP continued to ask any members of the public with mobile phone footage of the immediate aftermath not to post it on social media platforms and to respect those families who lost loved ones.
Additional reporting by Sophie Barnett and Asher McShane.
With the identities of those dead and injured yet to be confirmed, Devon and Cornwall Police have set up a phone line for those worried about their loved ones.
You can contact the casualty bureau on 01752 487880.