Increase In Police On Streets Over Easter In Anti-Knife Crime Initiative
17 April 2019, 12:15 | Updated: 17 April 2019, 14:17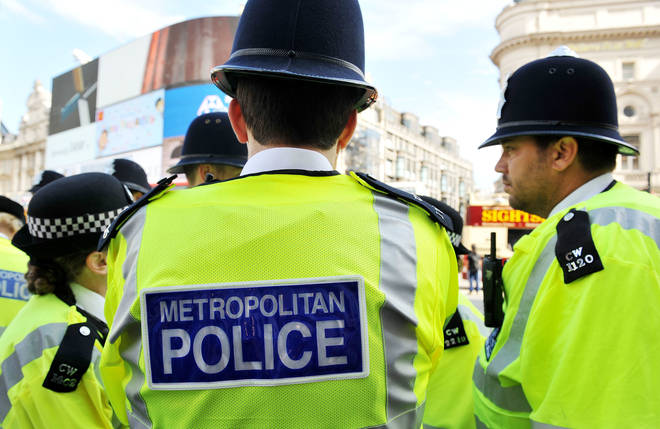 Cash from the Serious Violence Fund will help police forces strengthen their response to serious violence ahead of the Easter weekend.
In a letter to Police and Crime Commissioners written by Policing Minister Nick Hurd it's revealed the money will be used to tackle serious violence, "in particular knife crime".
But, London's Mayor Sadiq Khan is not happy. He's accused Ministers of sitting on their hands by not allocating the full amount sooner.
Mr Khan said: "It is extremely disappointing that the Government has broken its promise immediately to give the Met and other police forces across the country £100 million of emergency funding to tackle violent crime in the days and weeks ahead - just when it is most desperately needed."
The Home Office have said that £17m has been allocated to the Me on top of a £175.3m increase to their budget as the result of the Government's funding settlement.
The Home Secretary Sajid Javid said: "Knife crime destroys lives and as Home Secretary I'm determined to do everything in my power to stamp it out. "
"This funding will help the police forces worst affected by violent crime to up their response, including by increasing the number of officers out on the streets over the Easter weekend. "
"The police are on the front line in the fight against serious violence and they have our full support."
Police Federation chair John Apter denounced the extra £100m funding as "nowhere near enough."
The majority of the money will go to Police and Crime Commissioners in the West Midlands, Merseyside, South Yorkshire, West Yorkshire, South Wales and Greater Manchester, the areas which have been hardest hit by serious violence.
£17m is earmarked for the Metropolitan police. London has seen 40 knife crime deaths so far this year, with thousands of other knife crime incidents recorded by officers.
The rest of the promised money will go towards creating dedicated "violence reduction units".
£35m is going to the creation of violence reduction units.
£1.6 million to help improve the quality of data returns on serious violence, knife crime.
£51million will be divided by 18 forces .