Police Hunt Alleged Thief Who Looks Just Like Ross From Friends
24 October 2018, 08:34 | Updated: 24 October 2018, 17:15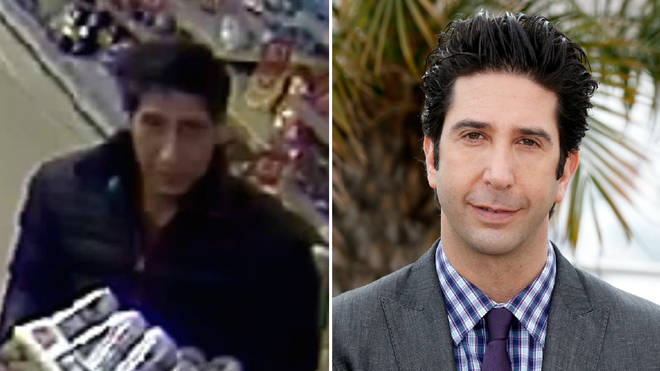 Blackpool Police are on the hunt for a man who allegedly stole from a restaurant - and the CCTV image looks exactly like David Schwimmer.
The picture went viral on social media with people pointing out the remarkable similarity with the actor who played Ross from Friends.
The police were forced to clarify that : "Thank you to everyone for your speedy responses. We have investigated this matter thoroughly and have confirmed that David Schwimmer was in America on this date.
"We're so sorry it has to be this way."
Social media was full of Friends jokes, with one person quipping: "We were on a break-in."
Another commented: "Please approach with caution. He is known to have studied Karate and we believe he has mastered the art of Unagi, the state of total awareness."
This afternoon David Schwimmer responded to the appeal with a hilarious tweet.
He wished Blackpool police good luck with the investigation as he joked "it wasn't me".
The tweet as been lauded by many online, with some saying he had "won the internet for the day".
"David Schwimmer now knows that Blackpool exists," one added.