Police officer amongst 10 dead in Colorado supermarket shooting
23 March 2021, 06:00 | Updated: 23 March 2021, 06:37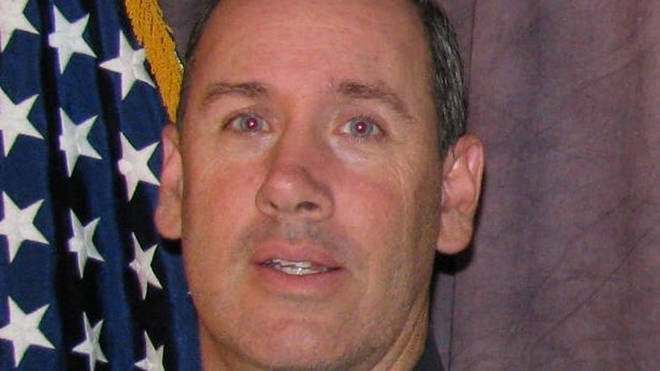 A police officer who was one of 10 people killed at supermarket shooting in Colorado has been named as 51-year-old Eric Talley.
Mr Talley was first on the scene at King Soopers in the Table Mesa area of Boulder following reports of shots being fired and someone carrying a rifle at 14:30 local time (20:30 GMT).
Mr Talley had been with the force since 2010 and leaves behind seven children, the youngest being just seven-years-old.
The names of the other victims have not yet been released as police inform their families.
The suspected gunman has been arrested and is being given medical treatment.
Speaking at a press conference, Boulder police chief Maris Herold told a press conference: "The heroic action of this officer when he responded to the scene... phone calls of shots fired in the area and a phone call about a possible person with a patrol rifle.
"Officer Talley was the first on the scene and he was fatally shot."
Boulder County district attorney Michael Dougherty described Mr Talley as an "outstanding" officer and said the incident was a tragedy and a nightmare".
He added: "These were people going about their day, doing their shopping. I promise the victims and the people of the state of Colorado that we will secure justice."
US President Joe Biden has been informed of the shooting, which is the seventh mass killing in the country so far this year.
It also comes just one week after eight people, six of them Asian women, were killed in shootings across massage parlours in the Atlanta, Georgia, area.
A 21-year-old has been charged with those killings.