Police thank TikTok yob who shared videos of reckless bike stunts as he is charged with 20 offences
21 November 2023, 15:36 | Updated: 21 November 2023, 15:52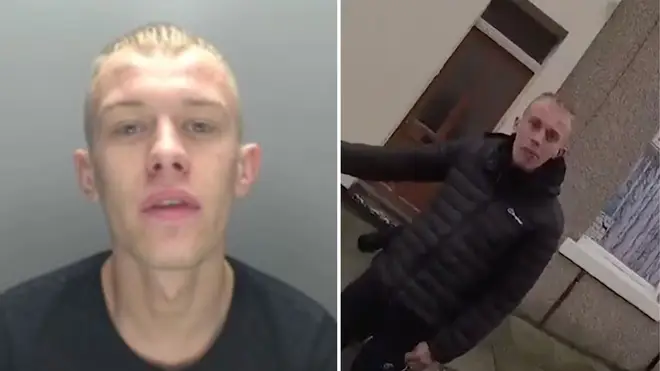 Police have thanked a TikTok yob who shared videos of his reckless bike stunts online, leading to him being charged with 20 offences.
Kane Tilney, 23, regularly posted clips of his dangerous biking, which included riding on pavements, on the wrong side of the road and without a helmet.
He was arrested in February this year and charged with around 20 offences, including dangerous driving, driving without a licence, driving with no insurance, and failing to wear protective headgear.
Tilney was also charged with assaulting an emergency worker and using threatening and abusive words or behaviour.
He admitted the offences and appeared at Teesside Crown Court on November 10, where he was sentenced to 12 months in prison and suspended for 24 months.
He was also disqualified from driving for two years, must complete 200 hours of unpaid work, and pay £100 compensation.
Sharing one of his TikTok videos on social media, the force said: "A nuisance biker has been brought to justice – after he uploaded videos of his offending to social media.
"Kane Tilney helpfully kept his TikTok account updated with videos of himself riding dangerously in Darlington, making our job very easy indeed..."
Read more: Nicola Bulley police criticised for failures to contain 'TikTok frenzy' after her disappearance
Read more: Police searching for group of teenagers missing in North Wales find car as air ambulance 'spotted at nearby village'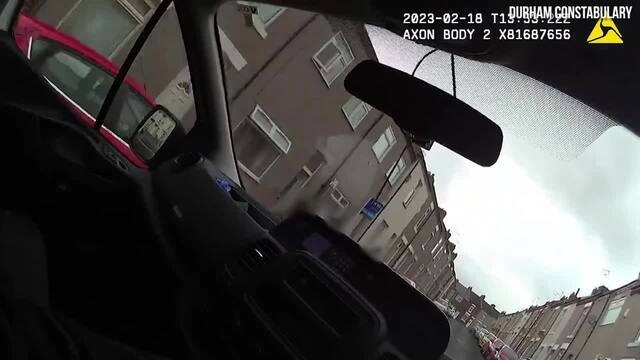 Nuisance biker brought to justice after uploading videos to social media
Inspector Matt Plumb, from Darlington Neighbourhood Police Team, said: "Tilney is a prolific offender who has plagued the streets of Darlington with his dangerous and illegal riding.
"By filming himself committing these offences and uploading them to TikTok, he clearly thought he was above the law and could do what he liked - but it ultimately led to his downfall.
"PC Paul Foley from the town team invested a significant amount of time and investigative effort to gather extensive evidence to charge Tilney with these offences and put him before the courts, where he had no choice but to plead guilty.
"We understand and share the community's frustrations with these riders who terrorise communities with their brazen disregard for the law, and for their fellow road users or pedestrians.
"I hope this result shows that we will not tolerate this type of offending and will do everything we can to tackle these people and bring a stop to their offending.
"If you have any information on nuisance bikers in your area then let us know - we will take action."