Prince Charles and Camilla given first dose of Covid vaccine
10 February 2021, 09:04 | Updated: 10 February 2021, 10:00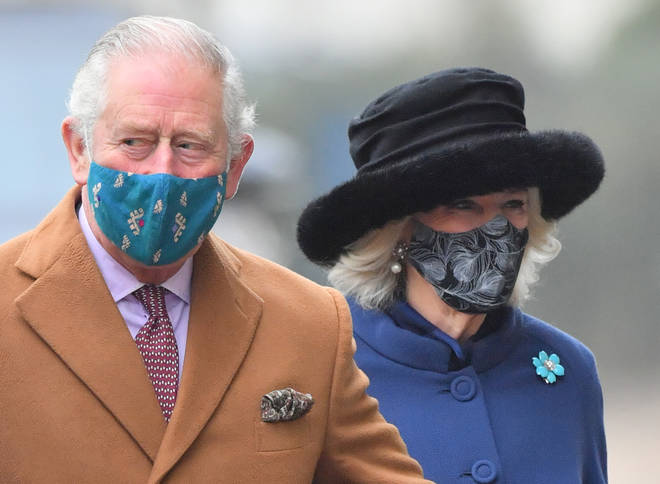 Prince Charles and Camilla have had their first doses of the coronavirus vaccine, Clarence House has announced.
The Prince of Wales, 72, and the Duchess of Cornwall, 73, are both in the government's fourth priority group to receive the Covid-19 vaccine because of their age.
It is currently unclear which drug they were given or where the jab was administered.
They have joined more than 12.6 million people across the UK who have now been given their initial dose.
Charles contracted coronavirus in the first wave of the pandemic in March but was said to only have suffered mild symptoms, such as losing his sense of smell and taste.
The Queen and the Duke of Edinburgh received their first jabs last month, with the vaccines administered by a royal household doctor at Windsor Castle.
In June, the prince revealed to NHS staff that he had still not fully regained his sense of smell and taste two months after having the virus.
The over-70s are included in the first 15 million people to be inoculated in the first phase of Britain's vaccination programme.
Ministers have set the target of vaccinating all of this group by 15 February.
It comes as Sir Elton John and Sir Michael Caine teamed up to urge people to get vaccinated in an NHS video.
The footage, shot at London's Chelsea and Westminster Hospital, aims to "show others that getting the life-saving jab is easy and safe", according to a statement.
It shows the pair appearing to audition for a part in an advert promoting the jab.
Listen & subscribe: Global Player | Apple Podcasts | Google Podcasts | Spotify