Prince Harry's fight to have police protection in Britain has cost taxpayers £300,000, new figures show
20 February 2023, 07:59 | Updated: 20 February 2023, 09:41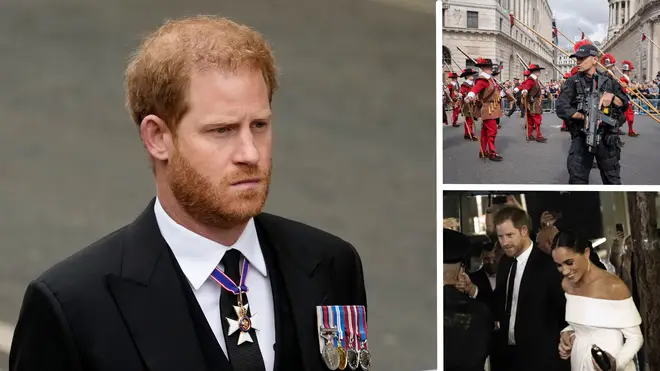 Prince Harry's fight to keep police protection while in Britain has cost UK taxpayers just under £300,000, new figures have revealed.
The Duke of Sussex launched a High Court Judicial Review 18 months ago after his automatic right to armed bodyguards was taken away following his decision to step back from royal duties.
The government has spent £296,882 defending the court case since it began in Autumn 2021, according to figures obtained through the Freedom of Information Act.
Prince Harry, who insists his family require round-the-clock protection, previously offered to pay for police protection with his own money, but was told the police force did not offer 'guns for hire'.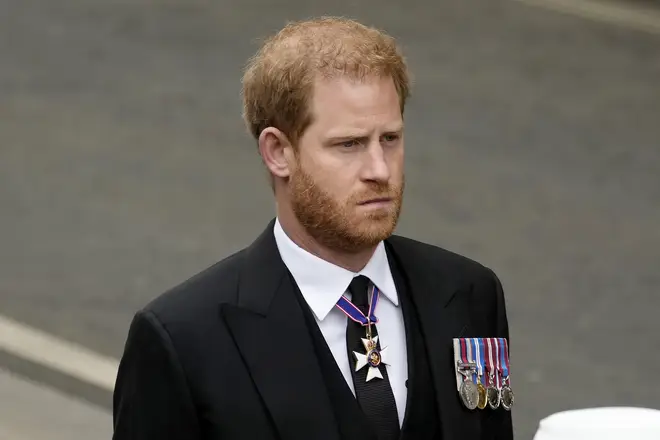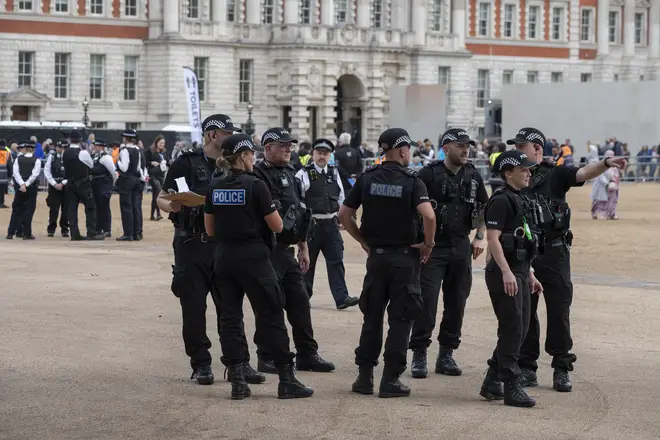 Royal security is automatically provided for the royal family when attending royal events, as well as at Frogmore Cottage in Windsor.
Prince Harry's case against the Home Office is expected to be heard in April, though it is unclear whether it will be settled before King Charles' coronation on May 6.
Ex-Scotland Yard commander John O'Connor told The Sun: "To expect protection provided by the state is arrogant and irrational. It is only vanity anyway. He only wants protection because he thinks his importance is downgraded without it."
Read More: Harry and Meghan will attend King Charles' coronation if royals grant 'one major condition'
Read More: Prince Andrew 'hopes unsealed documents will demolish Virginia Giuffre's case' and save his reputation
Prince Harry and Meghan are still undecided on whether they will attend the King Charles' coronation and have one major condition before making a decision, a source close to the couple has said.
It is believed the Duke and Duchess of Sussex will be invited to the King's slimmed down coronation, due to take place at Westminster Abbey on May 6.
But Harry wants a frank conversation with Charles and William before he agrees to attend, in an attempt to clear the air.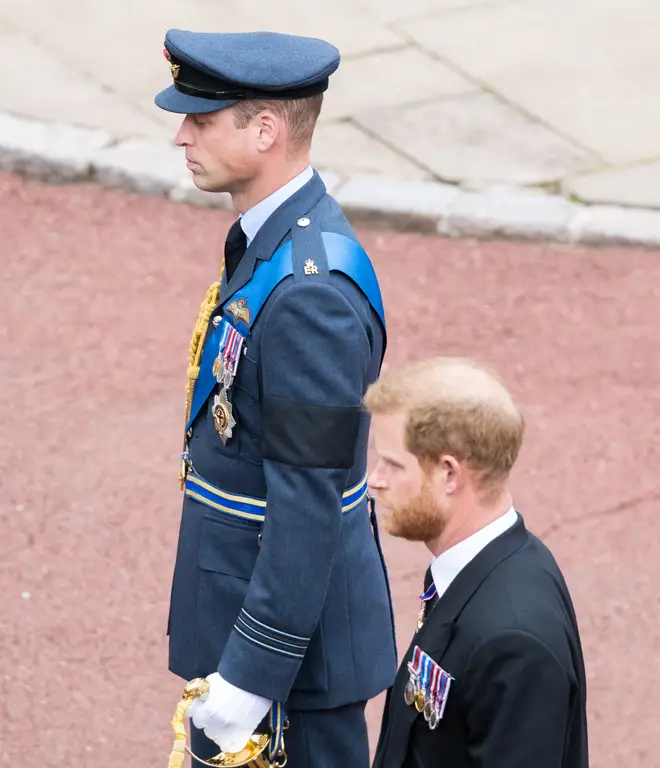 He is not believed to have spoken to either since the release of his tell-all memoir Spare, which told of Harry's strained relationship with the royal family.
"Harry has been very clear and his position hasn't wavered – he isn't going to come if he feels the atmosphere will be as toxic as it was during the Queen's Platinum Jubilee and funeral," a source told The Mirror.
"He's said he wants to reconcile with his family and it's their call, but so far nothing has changed."
Despite the fact that Harry is yet to speak to his family since the release of Spare, his family "fully expect" the Duke and Duchess of Sussex to attend.
In an interview with Tom Bradby last month, Harry said the "door is always open" for his family to apologise and repair their relationship.