Prince Harry gets legal green light to sue Daily Mail publisher
10 November 2023, 10:11 | Updated: 10 November 2023, 13:46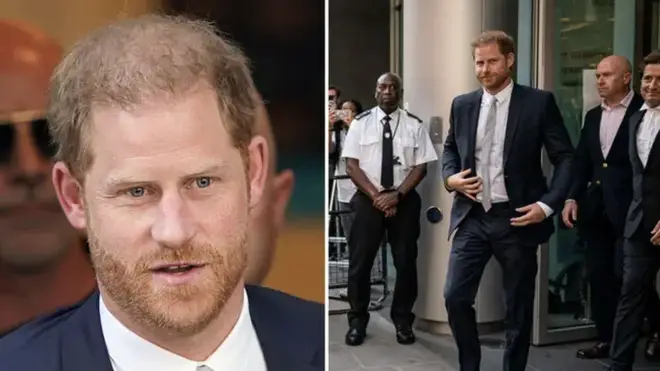 Prince Harry and stars including Sir Elton John and Liz Hurley have won their bid to take the publisher of the Daily Mail to trial over alleged phone-hacking and privacy breaches.
The allegations include hiring private investigators to place listening devices inside cars, "blagging" private records and accessing and recording private phone conversations.
The newspaper group denies the allegations and had applied to have the claims dismissed without a trial on the grounds that they were too old to be considered by the court and that some financial documents relied upon were confidentially supplied to the 2012 Leveson inquiry and were being used in breach of a restriction order and confidentiality undertakings.
Mr Justice Nicklin, who heard arguments over four days in March, handed down his ruling on Friday.
In his 95-page-judgement, he said that each of the seven people in the claim have a "real prospect" of demonstrating that Associated Newspapers Limited concealed "relevant facts" that would have allowed them to bring a claim against the publisher earlier.
He said the group "has not been able to deliver a 'knockout blow' to the claims of any of these claimants", adding: "Fair resolution of any limitation defence...must await trial."
Read more: 'What the deuce?': Meghan and Harry brand Family Guy parody as a 'totally unfair outrageous slur'
Read more: Harry and Meghan hit back at claims of King Charles birthday snub, insisting they 'never received an invite'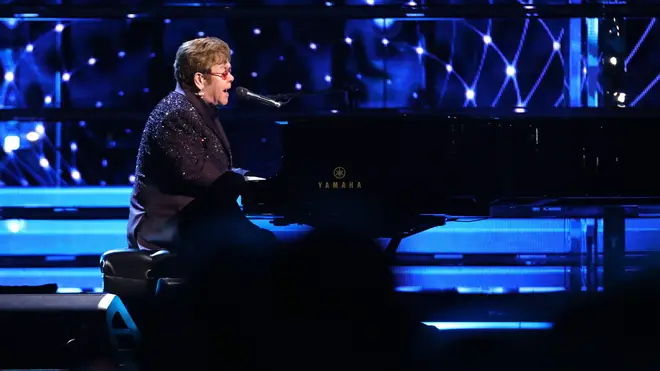 Harry brought the privacy case along with six others, including Sir Elton John, his husband David Furnish, actress and designer Sadie Frost, Baroness Doreen Lawrence, and former Liberal Democrat MP Sir Simon Hughes.
They alleged they had been victims of "abhorrent criminal activity" and "gross breaches of privacy".
The royal made an appearance at the Royal Courts of Justice during the four-day hearing in March, with Sir Elton, Ms Frost and Lady Lawrence also attending at times.
Some of the allegations are from decades ago, but lawyers for Prince Harry and the claimants argued that new evidence had come to light and they were unaware at the time of how information had been covertly gathered.
The decision could mean another in-person court appearance from Prince Harry, who earlier this year stepped into the witness box to give evidence in a hacking claim against another newspaper publisher, Mirror Group Newspapers.
He became the first senior royal in modern times to make such a court appearance, facing questions over two days, with the outcome of that case still to be decided.
A statement from Associated Newspapers said: "We welcome Mr Justice Nicklin's decision that the information we and other newspapers supplied to the Leveson Inquiry under strict grounds of confidentiality remains subject to the Restriction Order imposed by Lord Justice Leveson.
"In a significant victory for justice and the Mail, the Judge ruled that the information should not have been used by the claimants and must be struck out from the case. As Mr Justice Nicklin says in his judgment, this was an 'abuse of process' and if used, 'it would bring the administration of justice into disrepute'.
"As we have always made unequivocally clear, the lurid claims made by Prince Harry and others of phone-hacking, landline-tapping, burglary and sticky-window microphones are simply preposterous and we look forward to establishing this in court in due course.  
"We are grateful to the judge for the careful consideration he has given to our applications."