Prince Harry labelled 'eco-hypocrite' after flying in private jet with Meghan to Katy Perry concert
6 November 2023, 23:17
Prince Harry has been slammed as an "eco-hypocrite" after he and Meghan Markle took a private jet owned by an oil heir to a Katy Perry concert.
Harry and Meghan have been outspoken about environmental issues, with the duke earlier warning the UN that "our world is on fire".
But they set aside their concerns about the climate to fly from their home in California to Las Vegas for the concert and back on a Gulfstream jet on Saturday night, the Sun reported.
Royal commentator Angela Levin told the paper: "He set up this Travalyst charity which was all about not using private planes. He's still their patron. I think he should get the sack."
Ms Levin added: "They think they have gotten so grand, they wouldn't dream of taking a normal flight.
Read more: Prince Harry snubs invite to King's 75th birthday as Charles 'heartbroken they haven't been able to solve issues'
Read more: Meghan 'wanted to live in Windsor Castle' after marrying Harry but was 'turned down' as Queen felt it 'inappropriate'
"They've got all these rich friends to pay for it. It's worse than 'do as I say, not as I do' because he's a patron of a charity."
It came around the same time as Prince William flew on a commercial BA flight to Singapore.
Ms Levin said: "William was welcomed hugely in Singapore, which must have annoyed Harry and Meghan. This sort of behaviour is exactly why we call them eco-hypocrites."
Travalyst, a "bold global initiative with the ambition to change the impact of travel, for good", was launched in 2019, with Harry among the co-founders.
The jet he flew to the concert on is co-owned by oil heir Michael Herd.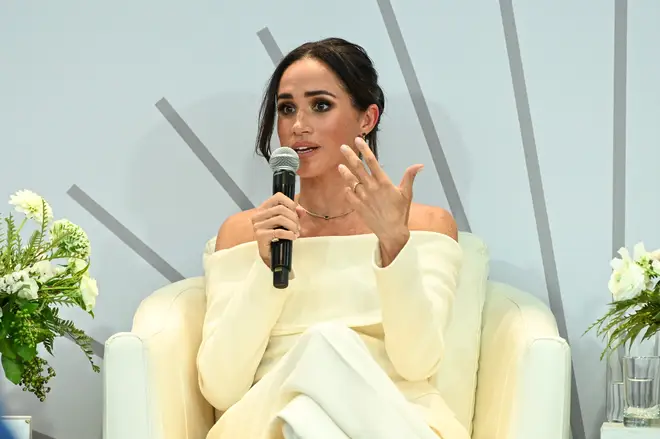 He said: "We just went to dinner and to see Katy's last show. They're nice people".
Harry has previously said he uses private jets sometimes, for safety reasons.
"I spend 99 per cent of my life travelling the world by commercial," he said in 2019. "Occasionally there needs to be an opportunity based on a unique circumstance to ensure that my family are safe."