Covid LIVE: Boris Johnson says it's 'hard to compute sorrow' of 100,000 deaths
26 January 2021, 07:29 | Updated: 26 January 2021, 21:06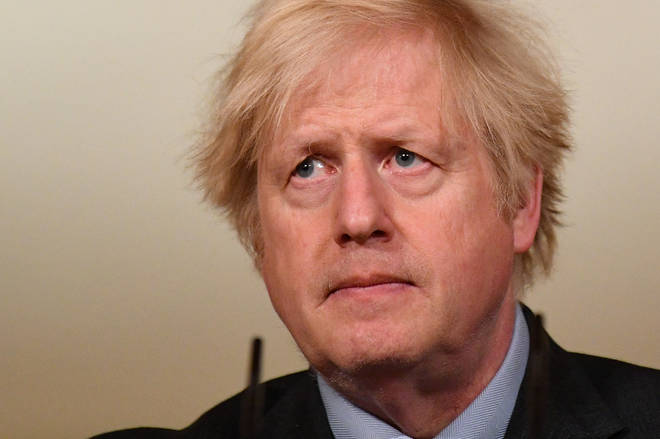 Boris Johnson has said "it's hard to compute the sorrow" of reaching 100,000 Covid deaths during the government's Downing Street press briefing.
The prime minister appeared alongside England's chief medical officer Professor Chris Whitty and NHS chief Sir Simon Stevens.
It comes as travellers to the UK face the prospect of spending a mandatory 10 days in hotels under new plans.
The proposals, set to be approved this week, will see people coming to the country paying over £1,000 out of their own pocket to stay in the hotels. Full details will be announced at a later date.
In other news, the EU is taking steps that could threaten the UK's supply of the Pfizer vaccine after a row over the distribution of the AstraZeneca jab.
On Tuesday, the ONS announced the UK had surpassed the grim milestone of 100,000 Covid-related deaths.
Follow all the developments LIVE here