All countries removed from red list as measures 'less effective' at stopping Omicron
14 December 2021, 15:10 | Updated: 14 December 2021, 21:07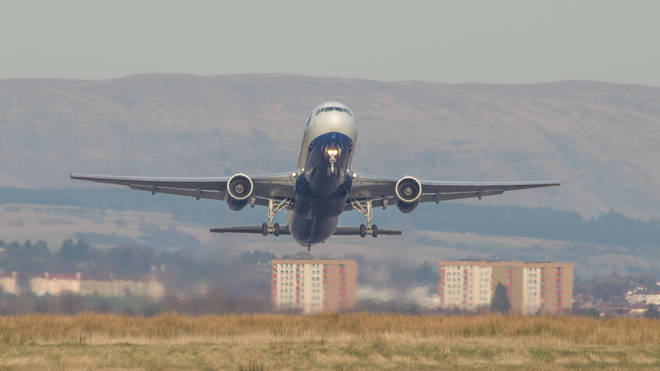 All countries on the UK's travel red list have been removed because it is "less effective" at preventing the Omicron variant from being imported.
Health Secretary Sajid Javid said on Wednesday that new testing rules, introduced in response to the Covid strain, would remain, the red list would effectively become empty.
Mr Javid spoke as the Government puts its Plan B measures, designed to slow the spread as adults get their booster jabs and experts research Omicron's effects.
He said the list was "now less effective in slowing the incursion of Omicron from abroad" and he told MPs: "So I can announce today that whilst we'll maintain our temporary testing measures for international travel, we will be removing all 11 countries from the travel red list effective from 4am tomorrow."
Read more: 'Hammer blow' for travel industry as pre-departure Covid tests return for all UK arrivals
The countries on the list were southern African nations, where Omicron was first detected.
They were Angola, Botswana, Eswatini, Lesotho, Malawi, Mozambique, Namibia, Nigeria, South Africa, Zambia and Zimbabwe were all under red list rules.
The states protested after being put on the list and believed they were being unfairly punished after revealing the discovery of Omicron to the world.
Only British or Irish nationals, or residents, were allowed to travel in from a red list country.
Arrivals had to take a Covid test, arrange a hotel quarantine and complete a passenger locator form.
Mr Javid said: "Those people already in managed quarantine, I'm told that the practice in the past on this has been requiring them to complete their quarantine period.
"However, I do understand the importance of that and I have asked for urgent advice about what this means and I hope to act very quickly on just that."
However, an industry representative took aim at the UK's testing regime for international travel. This requires people to take tests before and after they arrive in the country.
Tim Alderslade, the chief executive of the Airlines UK industry group, said the red list's scrapping "makes complete sense but doesn't go nearly far enough".
He said: "If the red list isn't necessary given that Omicron is established here at home, then neither are the costly emergency testing and isolation measures imposed on even fully vaccinated travellers, which again put us completely at odds with the rest of Europe.
"It is testing that is the deterrent to travel, not the relatively limited red list."