Rosalynn Carter, former US first lady and wife of Jimmy Carter, dies aged 96
19 November 2023, 20:35 | Updated: 19 November 2023, 20:47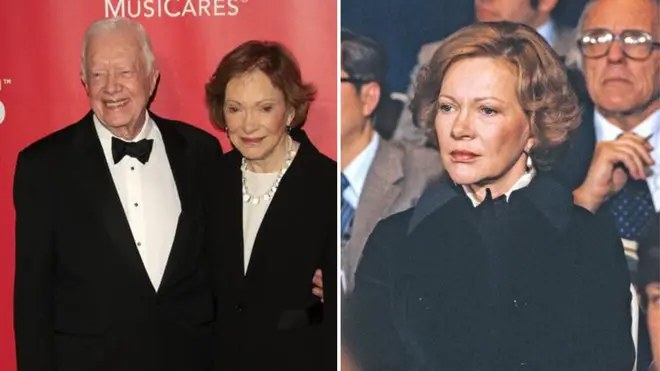 Rosalynn Carter, the former US first lady and wife of Jimmy Carter, has died aged 96.
Ms Carter, who had been suffering from dementia, died peacefully with her family by her side, a spokesperson said.
Jimmy Carter, who was the Democrat president of the US from 1977-1981, said his wife was like "an extension" of him.
Mr Carter, 99, said in a statement: "Rosalynn was my equal partner in everything I ever accomplished," Jimmy Carter said in a statement.
"She gave me wise guidance and encouragement when I needed it. As long as Rosalynn was in the world, I always knew somebody loved and supported me."
Ms Carter was well-known for her campaigning work on mental health.
Read more: 'This is not my time': Former Vice President Mike Pence withdraws from US 2024 presidential race
Read more: Donald Trump becomes first former US president to have mugshot taken after surrendering to face criminal charges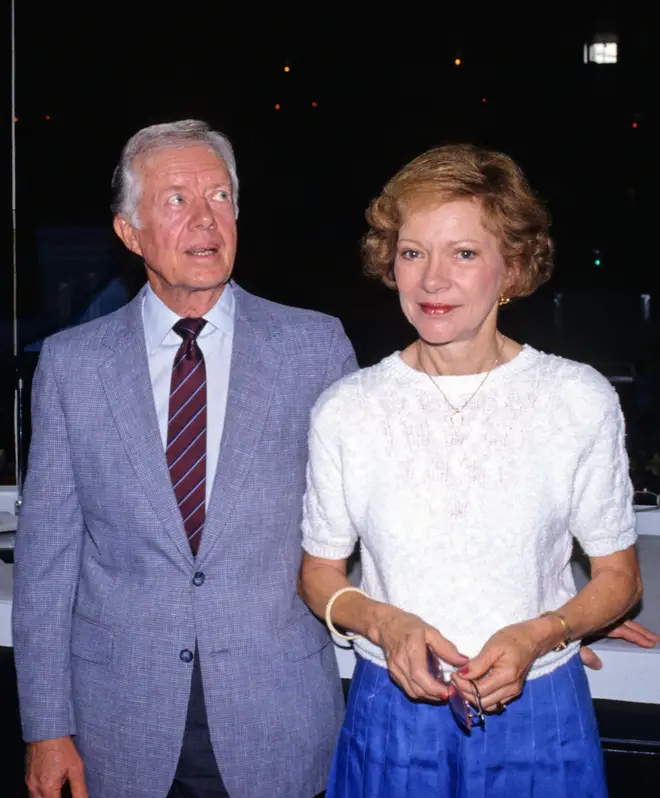 Ms Carter is survived by her four children, 11 grandchildren and 14 great-grandchildren, according to the Carter Center.
Her son Chip Carter said: "Besides being a loving mother and extraordinary First Lady, my mother was a great humanitarian in her own right.
"Her life of service and compassion was an example for all Americans.
"She will be sorely missed not only by our family but by the many people who have better mental health care and access to resources for caregiving today."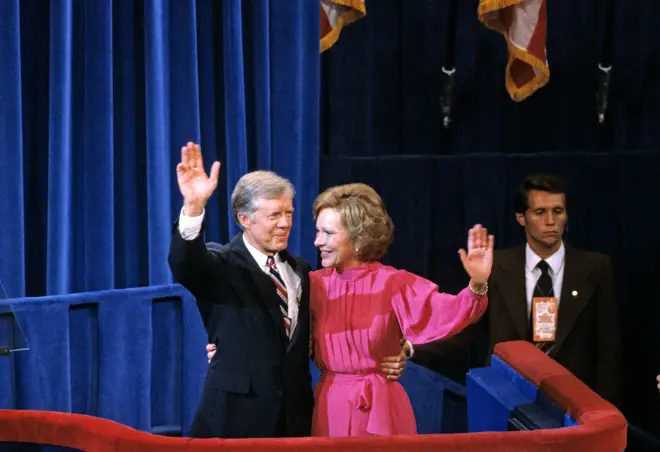 Ms Carter became interested in mental health when her husband's political career was taking off in the 1970s and she spent time campaigning with him.
When Mr Carter was in the White House, she helped pass a law that funded local mental health centres, among other work on the cause.
When he left office after one term following defeat to Ronald Reagan, she continued her work through the Carter Center, the non-profit organisation that they founded.
Ms Carter said in a 2013 interview with C-Span: "I hope our legacy continues, more than just as first lady, because the Carter Center has been an integral part of our lives. And our motto is waging peace, fighting disease and building hope.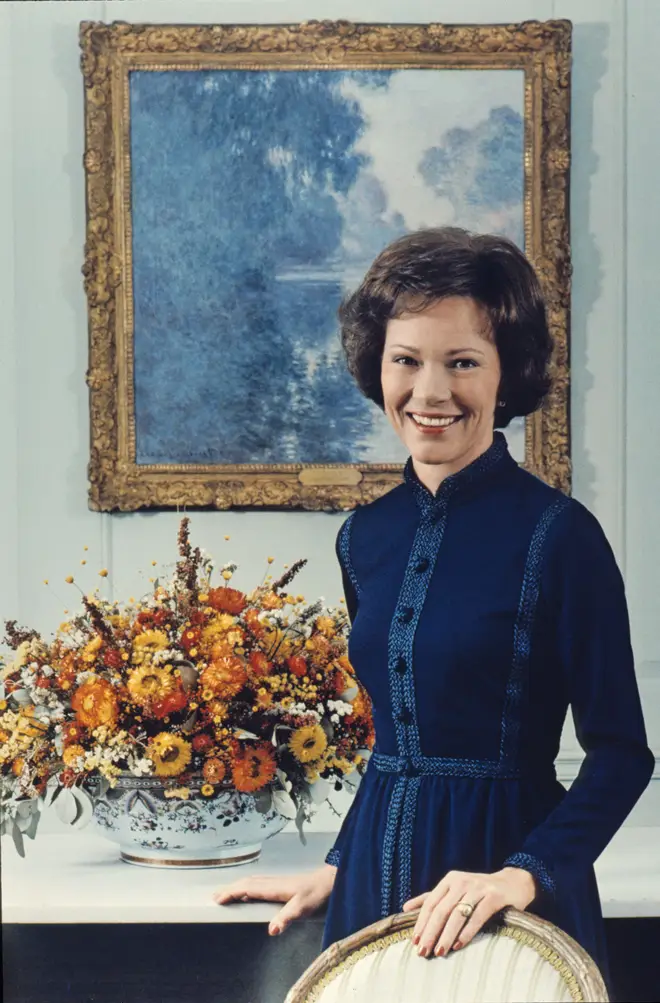 "And I hope that I have contributed something to mental health issues and help improve a little bit the lives of people living with mental illnesses".
Ms Carter was born Rosalynn Smith in 1927. She married Mr Carter on July 7, 1946 when she was just 18 and he was 21.
He said in 2015: "The best thing I ever did was marry Rosalynn. That's the pinnacle of my life."