RyanAir 'Racist' Insists He's Not Racist As He Apologises To Victim
26 October 2018, 10:05 | Updated: 26 October 2018, 10:10
The man accused of a racially abusing an elderly black lady on a RyanAir flight has apologised to her, but insisted he is not racist.
David Mesher says he just lost his temper a bit when he shouted at Delsie Gayle as the plane was waiting to leave Barcelona for Stansted last week.
Footage from last week showed him calling the 77-year-old widow an "ugly black bastard" and telling her "Don't speak to me in a foreign language, you stupid ugly cow".
But speaking on Good Morning Britain, he said: "I probably lost my temper a bit and ordered her to get up.
"I'm not a racist person my any means and it's just a fit of temper at the time, I think. I apologise for all the distress you've had there and since."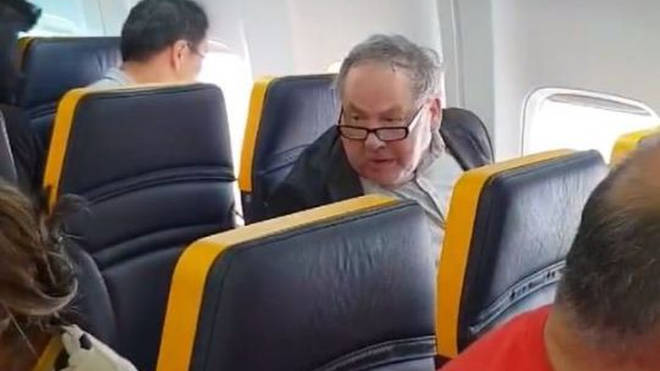 Asked if she accepts the apology, Ms Gayle said: "I don't think so. You must forget and forgive but it's going to take a long time for me to get over what he has done to me."
Her daughter added: "He says he wasn't racist - he wouldn't be saying words like that if he wasn't racist."