Sainsbury's CEO Caught Singing "We're In The Money" Before TV Interview
1 May 2018, 08:01 | Updated: 1 May 2018, 08:03
The Chief Executive of Sainsbury's was caught on camera singing "We're In The Money", as he waited for an interview on his company's £13billion merger with Asda.
Mike Coupe was about to be interviewed on ITV about the controversial deal, which would make the company the biggest supermarket company in the UK.
But with the camera rolling and the microphone clipped to his lapel, Mr Coupe quietly sang: "We're in the money, the sky is sunny. Let's lend it, spend it, send it rolling along."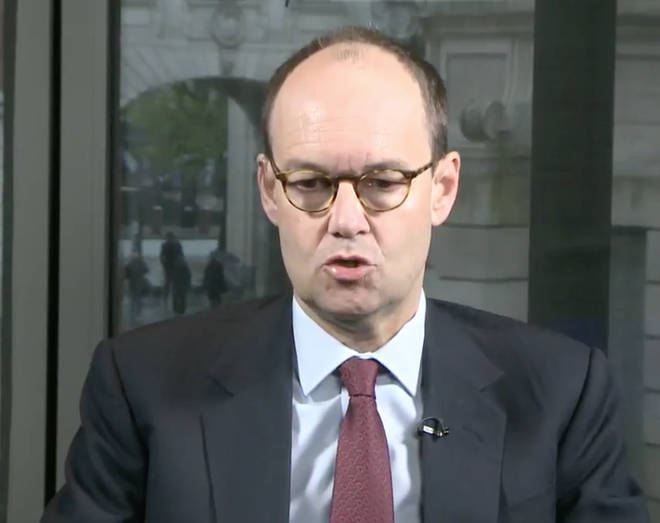 A spokesperson for Sainsbury's said the CEO had recently seen the musical 42nd Street, adding: "We all know these songs stay in your head. To attach any wider meaning to this innocent, personal moment is preposterous."
Earlier, Mr Coupe had assured LBC listeners that there would be no store closures or job losses as part of the merger.