Islamic State member found guilty of mass murder for 2015 Paris terror attacks
29 June 2022, 19:25 | Updated: 29 June 2022, 21:26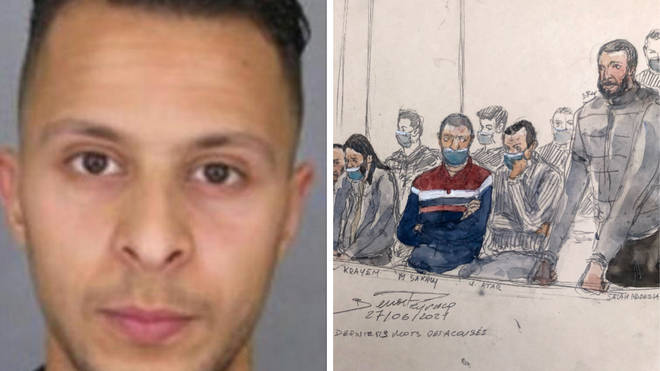 The only survivor of the Islamic State group behind the 2015 Paris terror attacks has been found guilty of terrorism and mass murder.
On Wednesday a French court found 19 people, including Salah Abdeslam, guilty of terrorism-related charges in the Paris attacks trial.
Salah Abdeslam is believed to be the only surviving member of the group that killed 130 people at the Bataclan music venue, Paris cafes, and the Stade de France in 2015.
Abdeslam received a rare full-life prison term with no possibility of early release- a sentence handed out only four times previously in France- for his role in the attacks.
A further 18 men have been convicted of terror-related charges.
Farid Kharkhach was found not guilty of terrorism but guilty of association with criminals.
Among the other defendants, six, who are believed to have died in the attacks, were tried in their absence.
The court dished out prison terms ranging from two years to Abdeslam's full-life sentence with Mohamed Abrini sentenced to a life sentence with 22 years as a minimum term for providing logistical support.
Read more: R Kelly jailed for 30 years over sex trafficking underage girls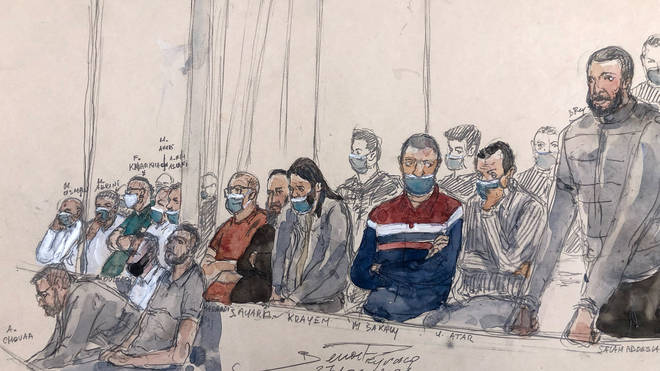 The nine-month-long trial saw five judges consider evidence from more than 2,000 witnesses, including more than a million pages of evidence during the largest trial in modern French history.
The terrorist group detonated bombs and fired guns at bars, restaurants, the national football stadium and Bataclan music venue on 13 November 2015.
At the start of the trail Abdeslam told the court his job was "a fighter for Islamic State" but as the trail came to an end on Monday he tried to apologise to the victims saying he was "not a murderer, or a killer" and that to convict him of that would be "an injustice".
He insisted he did not detonate himself with his suicide belt "out of humanity" however French police told the court his suicide belt was found to be defective.
"I go into the cafe, I order a drink, I look at the people around me and I say to myself 'no, I'm not going to do it'," he told the court.
"I changed my mind out of humanity, not fear."