Shakira agrees last-minute deal to avoid £12.5m tax fraud trial by paying £6.5m fine
20 November 2023, 09:45 | Updated: 20 November 2023, 12:32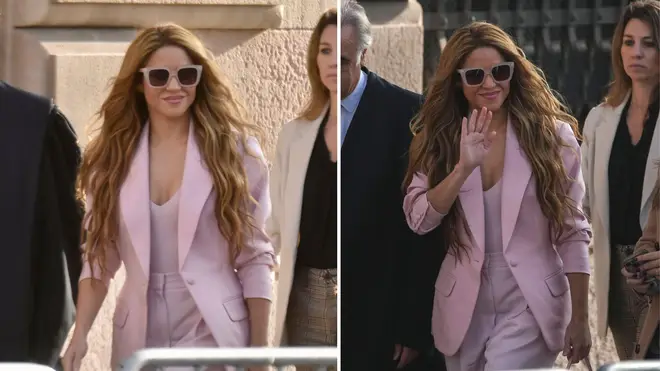 Shakira has agreed to a last-minute deal with Spanish authorities to avoid a tax fraud trial.
Shakira told the presiding judge that she had accepted the agreement reached with prosecutors, agreeing to pay a fine of seven million euros.
The 46-year-old had previously been charged with tax evasion and attended the first day of her trial in Barcelona on Monday.
Spanish prosecutors alleged that she failed to pay more than 14.5 million euros between 2012 and 2014.
They were said to have been seeking an eight-year prison sentence and a hefty fine if she was found guilty.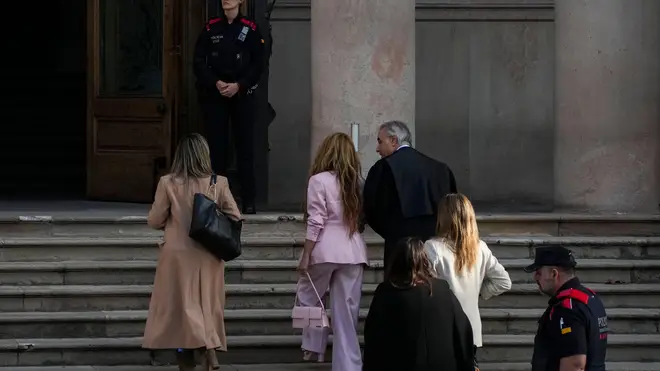 Read more: Taylor Swift tearfully sings emotional tribute as she returns to stage in Brazil after fan, 23, died in sweltering heat
Read more: Russell Brand 'questioned by police' over three sex offence accusations
A statement from the pop star said: "Throughout my career, I have always strived to do what's right and set a positive example for others.
"That often means taking the extra step in business and personal financial decisions to procure the absolute best counsel, including seeking the advice of the world's pre-eminent tax authorities PricewaterhouseCoopers International Limited and Ernst & Young Global Limited, who have been my advisers during this whole process.
"Unfortunately, and despite these efforts, tax authorities in Spain pursued a case against me as they have against many professional athletes and other high-profile individuals, draining those people's energy, time, and tranquillity for years at a time.
"While I was determined to defend my innocence in a trial that my lawyers were confident would have ruled in my favour, I have made the decision to finally resolve this matter with the best interest of my kids at heart who do not want to see their mom sacrifice her personal wellbeing in this fight.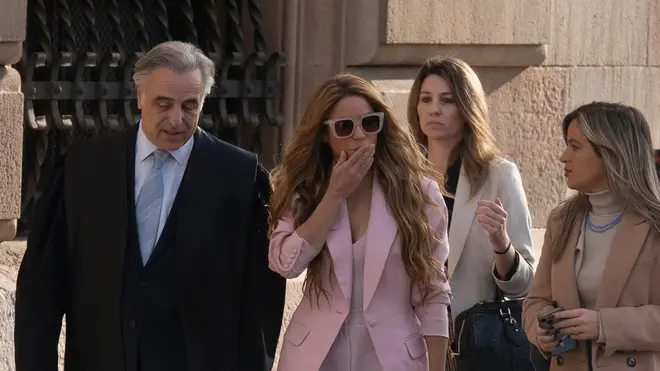 "I need to move past the stress and emotional toll of the last several years and focus on the things I love - my kids and all the opportunities to come in my career, including my upcoming world tour and my new album, both of which I am extremely excited about.
"I admire tremendously those who have fought these injustices to the end, but for me, today, winning is getting my time back for my kids and my career."
The case hinged on where Shakira lived during 2012-14. Prosecutors alleged the Grammy award winner spent more than half of that period in Spain and should have paid taxes in the country, even though her official residence was in the Bahamas.
She has been linked to Spain since she started dating footballer Gerard Pique. The couple, who have two sons, Milan and Sasha, used to live together in Barcelona but have since split.