Shocking moment 'cowardly' crook steals £1,100 from disabled pensioner on mobility scooter in broad daylight
10 November 2023, 12:52 | Updated: 10 November 2023, 14:08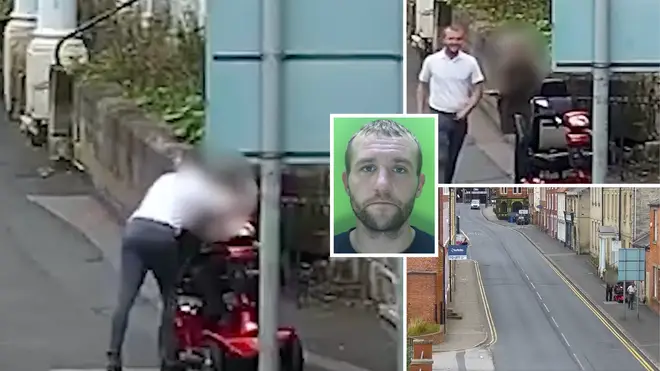 A 'cowardly' crook has been jailed for four years after stealing £1,100 from a disabled pensioner on his mobility scooter in broad daylight.
Thief Andrew Merritt asked an 88-year-old man if he had any change, who took out his wallet and gave him £3.10.
Merritt gave the elderly man a hug afterwards, before swiping his wallet and walking away.
The pensioner pleaded with Merritt to return his wallet, who laughed as he walked away with more than £1,000 of the man's money.
He ended up dumping the wallet after stealing all of his money.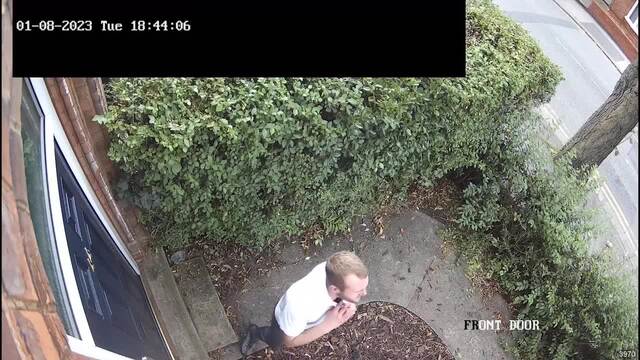 Street robber seen stealing from elderly man in Nottinghamshire police clip
Witnesses comforted the pensioner, who was left shaken after the theft, before police were called to the scene in Worksop, Nottinghamshire.
Police launched an investigation into the theft and found Merritt had changed into a different set of clothes after stealing the pensioner's money in a bid to evade cops.
Read More: Musician who sold teenage girls for sex after promising them a modelling career jailed for 13 years
Read More: Two teenagers charged after Rochdale Cenotaph daubed with 'Free Palestine' ahead of Remembrance Sunday
Merritt was arrested six days later after an officer reviewed CCTV footage.
Despite the footage, Merritt denied stealing the money, claiming he had bought a bike from him.
Cops weren't convinced and charged him with robbery, to which Merritt pleaded not guilty.
He was sentenced to four years in prison on Wednesday at Nottingham Crown Court.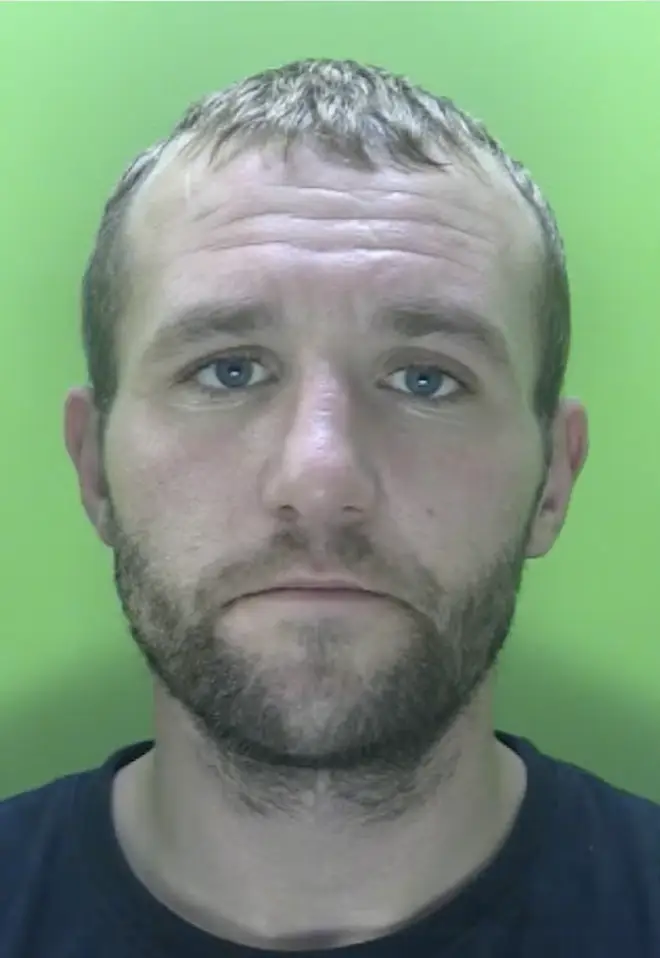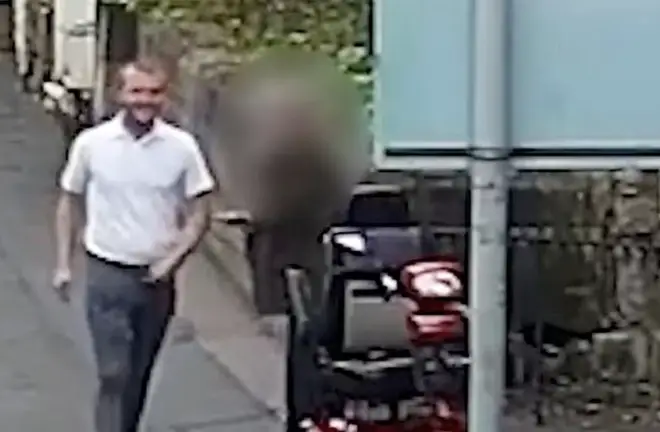 Meritt was also given a criminal behaviour order banning him from Worksop town centre for four years and ordered to pay a £228 victim surcharge.
The court heard how he has previous convictions relating to 118 offences, which include theft, shoplifting, assault, breaching court orders and burglaries.
Following the sentencing, Detective Chief Inspector Nick Hall, of Nottinghamshire Police, said: "Merritt's actions were cowardly in the extreme.
"He preyed on a vulnerable man knowing he would not be able to stop him making off with his money. When he asked for £2, the elderly victim gave him that and more, out of the goodness of his heart.
"It was a kind act of generosity and so it was staggering that Merritt repaid the gentleman's empathy by robbing him of such a vast amount of money.
"It was an extremely cruel crime and I am pleased Merritt has been made to pay for his appalling actions.
I hope the outcome at court provides the victim with some comfort in knowing that Merritt can no longer harm anybody in our communities.
I'd also like to thank the witnesses who came forward with information so that we could put Merritt behind bars."